RECIPE
Ballyknocken Lemon Slices
A Taste of Ireland: Ballyknocken Cookery School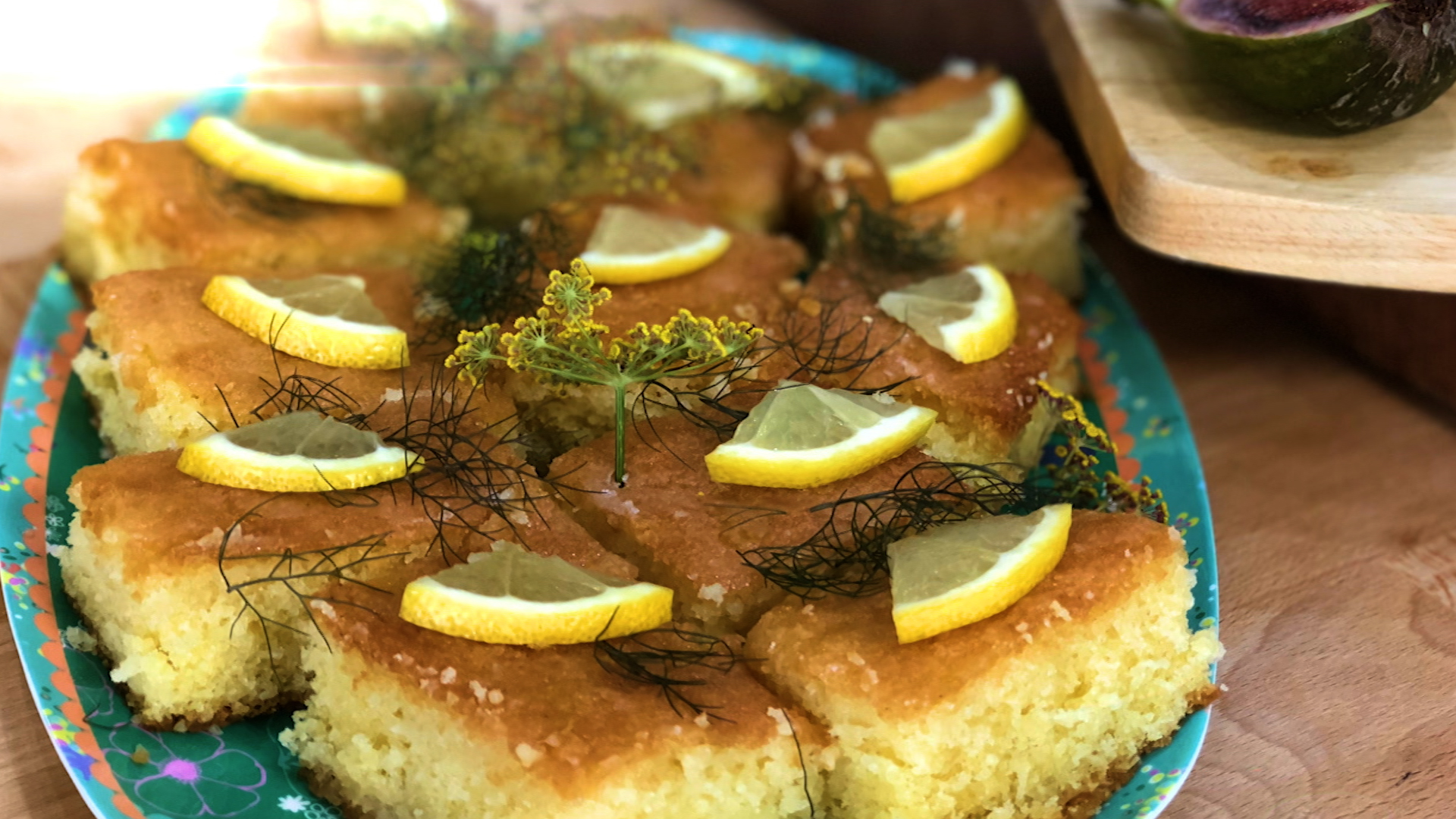 Servings: 16 Servings
For the slices:
Ingredients:
1 ½ sticks of butter
¾ cup caster sugar
2 eggs
¾ cup self-rising flour
Instructions:
Preheat oven to 350°F. Line a brownie baking tin with parchment.
Place the butter, superfine sugar, eggs, and self-rising flour into a mixer and whisk until smooth. Spread evenly into the baking tin.
Bake in the preheated oven for 25 to 30 minutes or until golden brown in color and well risen.
For the glaze/assembly:
Ingredients:
½ cup caster sugar
juice of 3 lemons and zest of 1
Instructions:
To prepare the glaze, just before the cake is ready to be removed from the oven, mix the ingredients together in the bowl until thoroughly combined.
Once the cake is out the oven, spoon the glaze over the top, leave to cool.
Remove from the tin and cut into squares.