RECIPE
Barmbrack
A Taste of Ireland: Ballyknocken Cookery School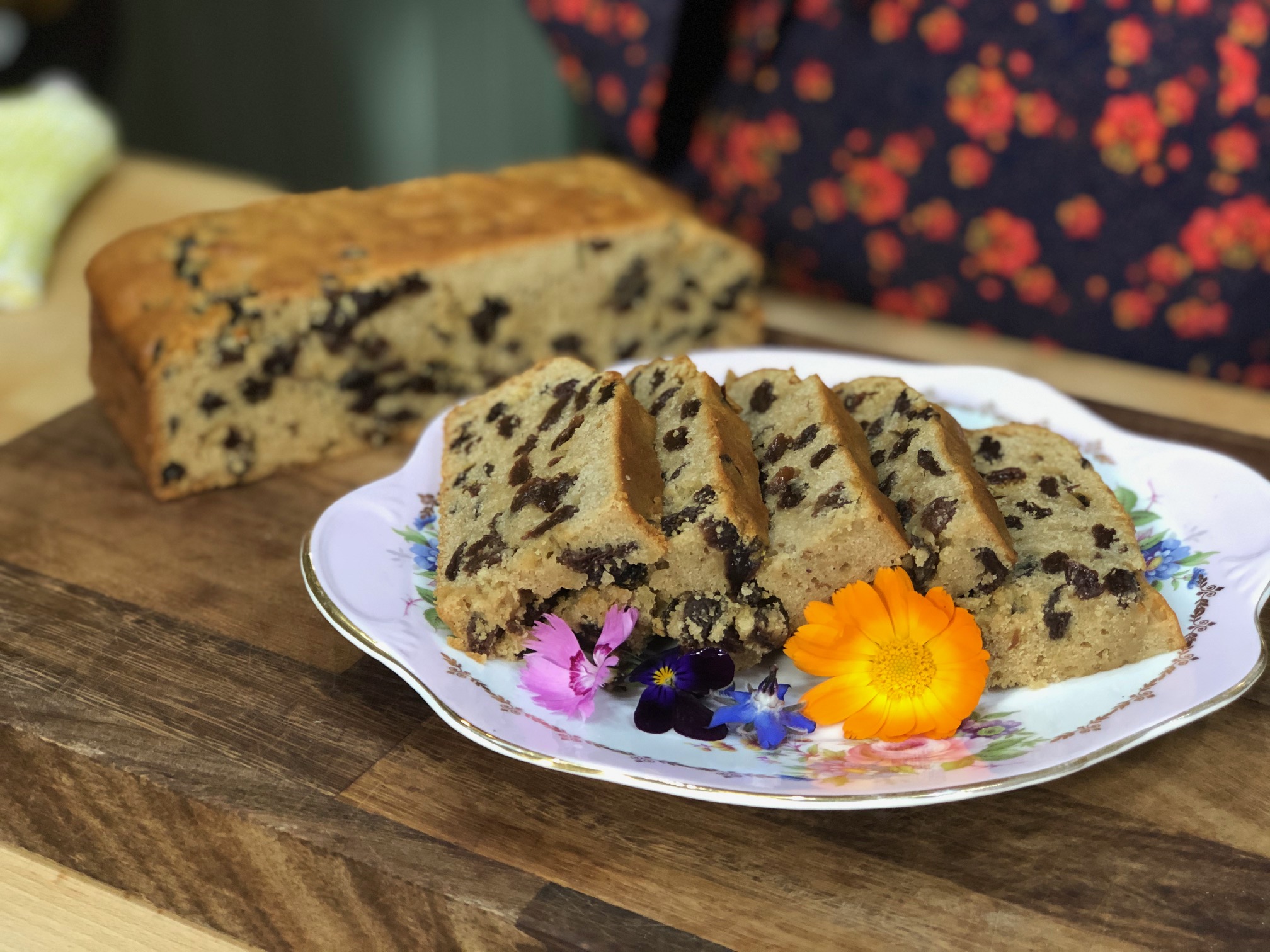 Servings: 12
Author: Chef Catherine Fulvio
Ingredients:
• 1 ½ cups cold Irish breakfast tea
• 3 ½ cups golden raisins
• 1 1/3 cups sugar
• 2 ¼ stick butter
• 3 cups self-rising flour
• 1 tsp five spice powder
• 3 to 4 beaten eggs
• Chopped nuts and candied cherries (optional)
Instructions:
1. Preheat the oven to 350°F. Line a 9-inch square cake tin with greased parchment paper. Wrap trinkets such as coins and rings in parchment paper (as tightly and neatly as possible).
2. Place the tea, raisins, sugar, and butter in a saucepan and bring to a boil. Boil for 6 minutes. Remove from the heat and allow to cool.
3. Sieve the flour and five spice powder into a large bowl.
4. When the boiled mixture has cooled, pour into the flour and mix well. Add the beaten eggs and mix well again. Pour into the prepared cake tin. Push the wrapped trinkets (and optional nuts and cherries) into the cake mixture (below the surface, so there is no trace of them when the cake is cooked).
5. Bake for approximately 1½ hours.
6. Insert a skewer into the cake to check that it is cooked – if it comes out clean, the cake is ready.
7. Leave in the cake tin to cool for 20 minutes before removing it onto a cooling rack.