RECIPE
Beet Salad
A Taste of Scandinavia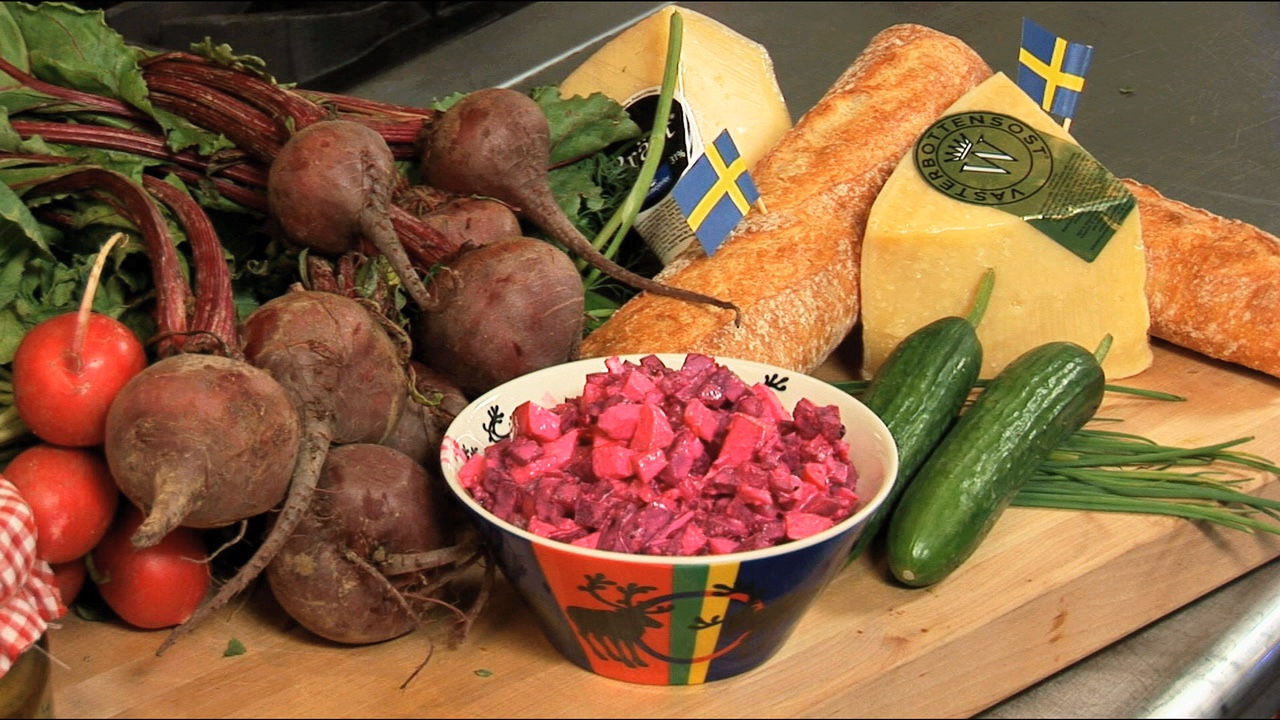 Servings: 8 Servings
Author: Chef Christian Kneedler
Ingredients:
1 lb beets (you can buy them canned or boil fresh ones)
1 small red onion or ½ large red onion
2 medium-sized apples (preferably sour apples)
½ cup mayonnaise (or you can mix ¼ cup mayonnaise with ¼ cup crème fraîche)
1 ½ tbsp fresh horseradish
pinch of salt
pinch of pepper
Instructions:
Dice the beets, peel and finely chop the red onion, and peel, core, and dice the apples.
Mix all the ingredients together into a bowl. You'll know that it's thoroughly mixed once the color of the mixture turns fuchsia.
Serve as a side dish. It goes really well with Swedish meatballs!