RECIPE
Braised Pork Shoulder, Apples and Pommeau
French Country Cooking with Edward Delling-Williams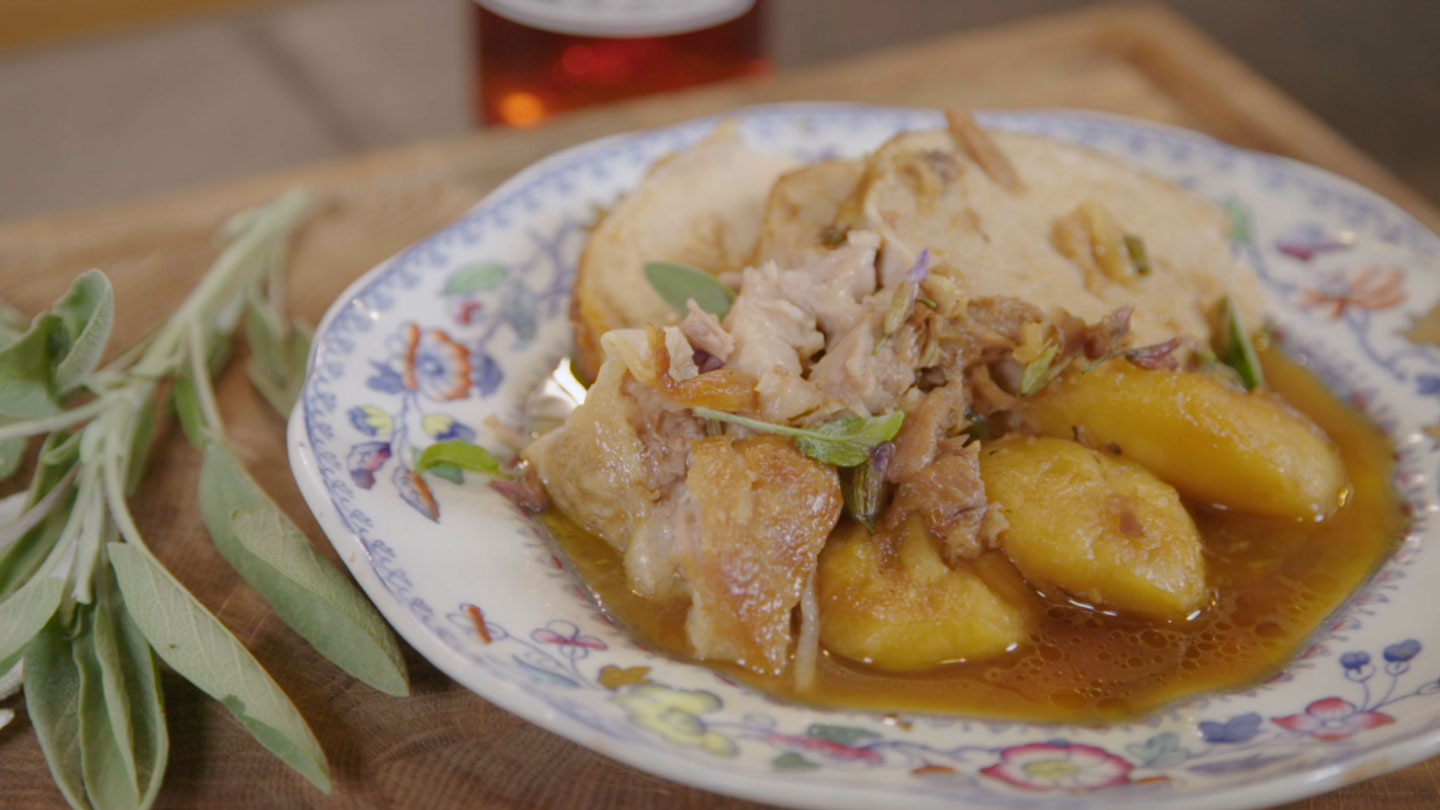 Braised Pork Shoulder, Apples and Pommeau
Ingredients
2

tbsp

olive oil

2lb

4oz

pork shoulder

2

cups

Pommeau (apple juice/brandy mix) 

2

cups

chicken stock

4

large green apples

Maldon sea salt
Instructions
Preheat oven to 180°C/350°F

Heat the oil in a large lidded flameproof casserole and brown the meat.

Add the pommeau and stock so that the meat is semi-covered and bring to a simmer then cover and put in the oven for 1 hr.

Add the peeled and cored apple for the last 30 mins of cooking so that they cook through but retain their shape.

Remove from oven and reduce sauce if needed and season to taste.

Serve with mashed potato and greens if you like.