RECIPE
Braised Swiss Chard, Confit Garlic, and Mustard
French Country Cooking with Edward Delling-Williams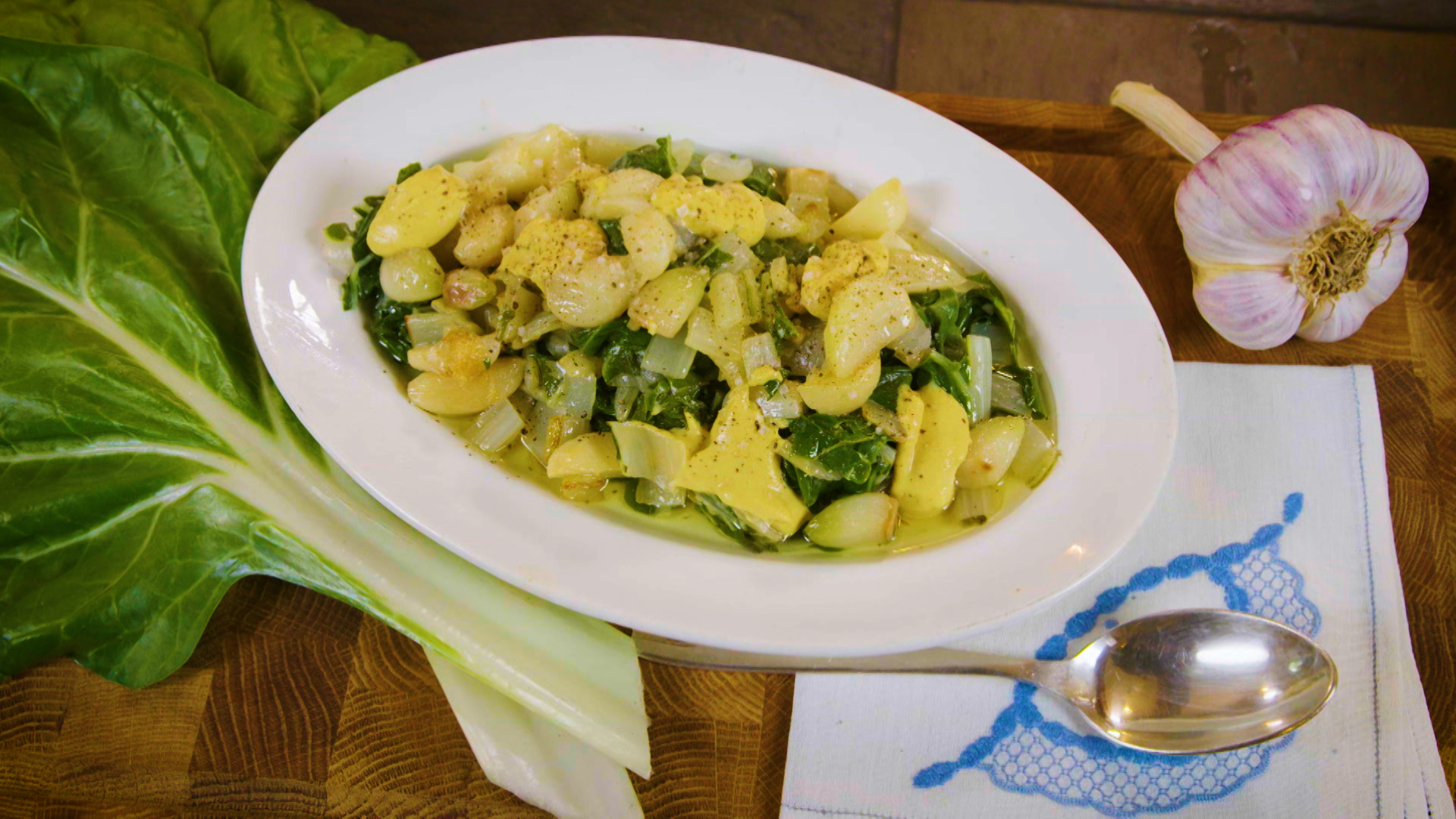 Braised Swiss Chard, Confit Garlic, and Mustard
Ingredients
1

large bunch of Swiss chard

rinsed

1

tbsp

Extra virgin olive oil

1

head

Garlic

1

tbsp

Dijon mustard

2

tbsp

Xeres or Sherry Vinegar

Salt

1

cup

neutral oil (perhaps sunflower)
Instructions
Place garlic in a small pot and cover with neutral oil, bring to a simmer, then cook until tender (about 10 minutes).

While the garlic is cooking, separate the Swiss chard stems from the leaves and cut up the stalks into bite-sized pieces. Place the stalks in a pan then cover and sauté for 7 minutes until they are tender.

Next, add the leaves and sauté until they are cooked (it shouldn't take long at all).

Add extra salt, pepper, and mustard and give it a good mix. Strain the garlic but keep the oil, it's delicious! Dress on a plate using a few tablespoons of garlic oil (more if desired), then put the confit garlic on top. Eat it with friends and loved ones.