RECIPE
Cacio e Pepe
Katie Parla's Roman Kitchen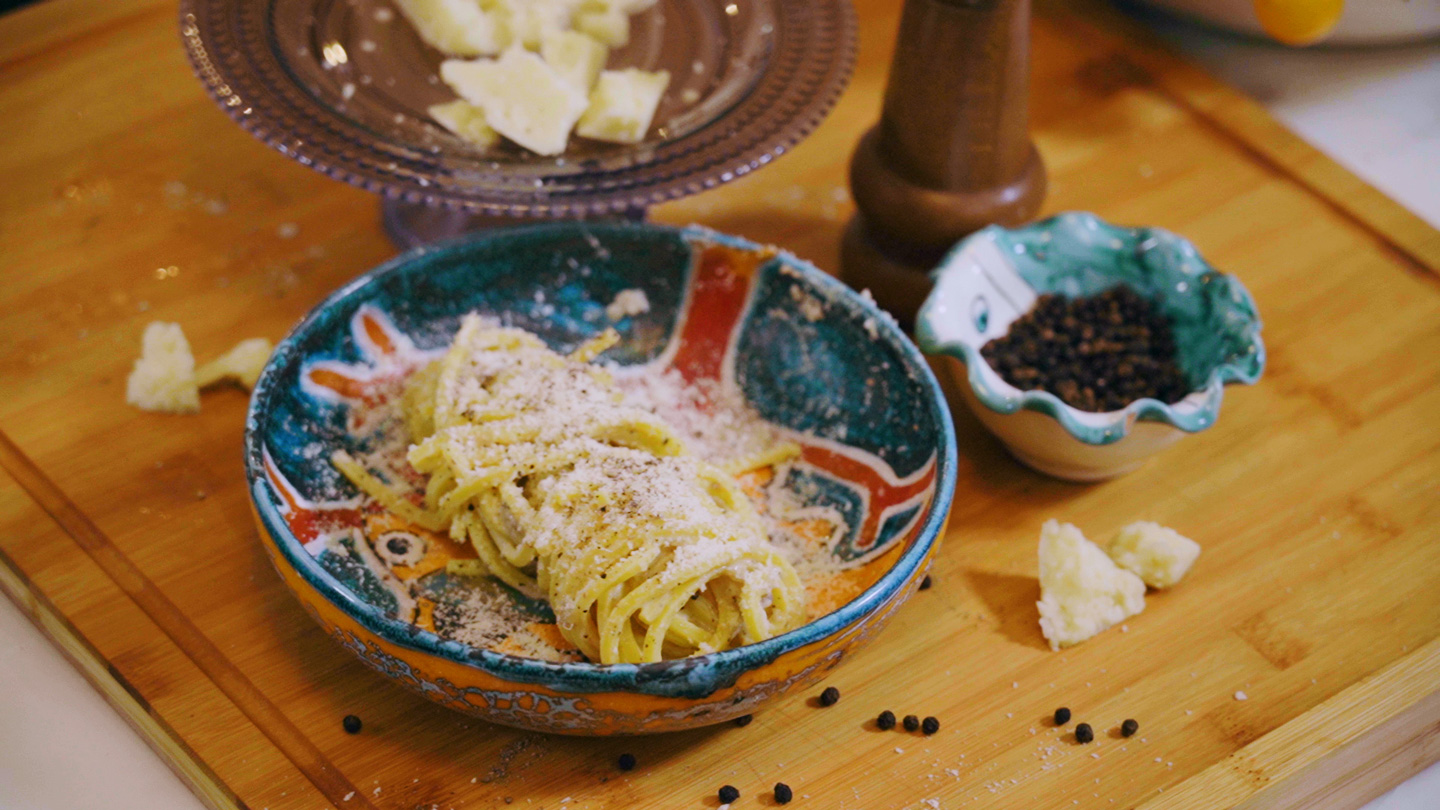 Servings: Serves 4 to 6
Author: Katie Parla
Ingredients:
sea salt
4 cups spaghetti or tonnarelli
2 cups finely grated Pecorino Romano
2 tsp freshly ground black pepper, plus more to taste
Instructions:
Bring a large pot of water to a rolling boil over high heat. Salt the water. When the salt has dissolved, add the pasta, and cook until al dente.
Meanwhile, in a large bowl, combine 1½ cups of the Pecorino Romano, the pepper, and a small ladle of pasta cooking water. Using the back of a large wooden spoon, mix vigorously and quickly to form a paste.
When the pasta is cooked, use a large strainer to remove it from the cooking water and quickly add it to the sauce in the bowl, keeping the cooking water boiling on the stove. Toss vigorously, adjusting with additional hot water a tablespoon or two at a time as necessary to melt the cheese and to obtain a juicy sauce that completely coats the pasta.
Plate and sprinkle each portion with some of the remaining Pecorino Romano and pepper to taste. Serve immediately and enjoy!