RECIPE
Chocolate, Date, and Orange Torte
Catherine's Farmhouse Kitchen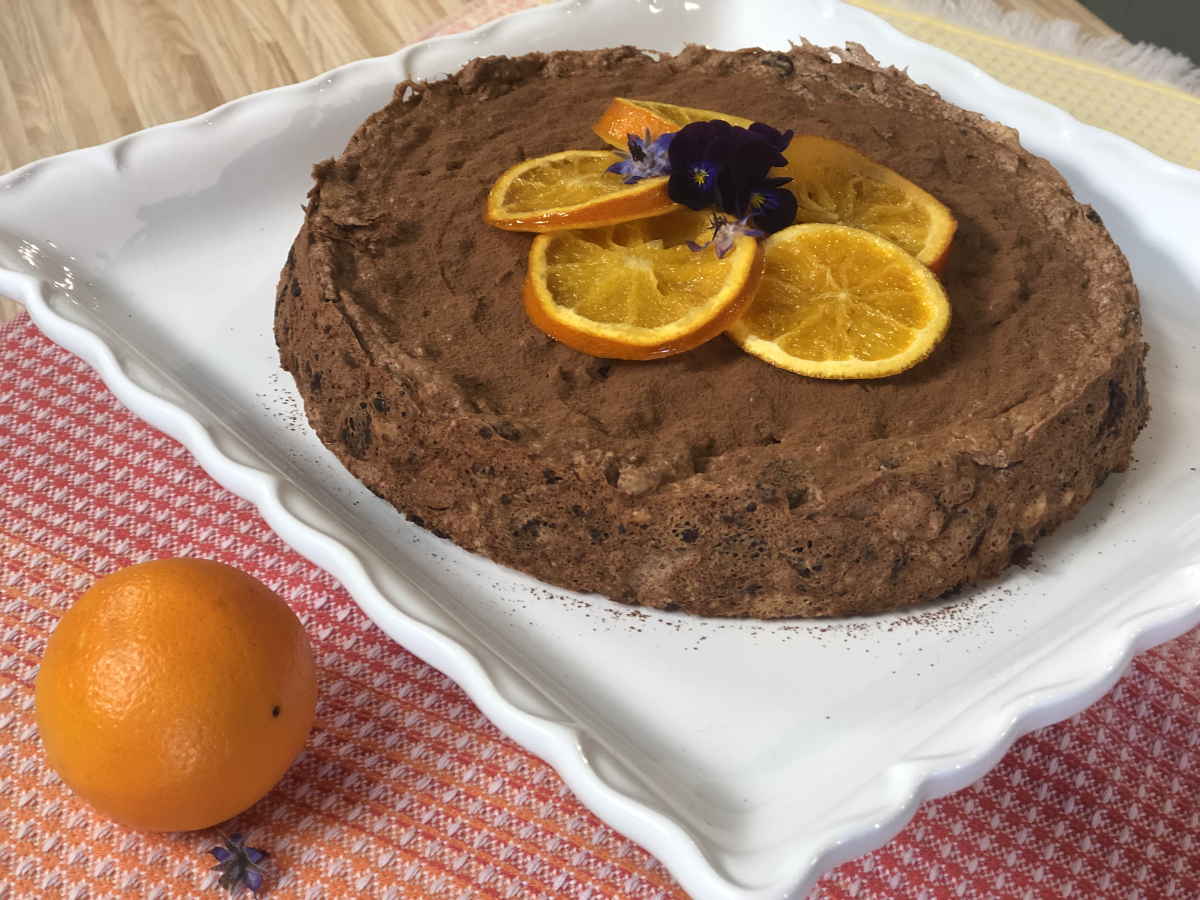 Serves: 8-10
Author: Chef Catherine Fulvio
Ingredients:
• 1 ½ cups blanched almonds, roughly chopped
• 1 cup pitted dates, roughly chopped
• 1 ⅓ cups dark chocolate chips
• 1 orange, zest only
• 2 tbsp cocoa powder
• 6 egg whites
• ¾ cups powdered sugar
• cocoa powder, to decorate
• candied orange slices, to decorate
Instructions:
1. Preheat the oven to 350°F. Line a 9-inch springform tin with baking parchment.
2. To prepare the cake, combine the almonds, dates, chocolate chips and orange zest in a bowl. Sift the 2 tbsp of cocoa powder into the almond mixture.
3. Place the egg whites into the bowl of an electric mixer and whisk until they reach the soft peak stage. Add the sugar one tbsp in at a time, whisking after each addition until combined. Whisk for a further 2 minutes until the mixture is thick and glossy.
4. Using a large spatula, lightly fold in the almond mixture until just combined. Pour into the lined parchment springform tin. Bake for 45 minutes or until the torte begins to pull away from the sides of the pan.
5. Turn the oven off, leave the door open slightly and cool the torte completely in the oven.
6. To serve, remove from the tin and slide on a cake stand, dust the top with cocoa powder and arrange the candied orange slices on top. Serve and enjoy!