RECIPE
Christmas Antipasto Wreath
Holiday Recipes from Catherine's Farmhouse Kitchen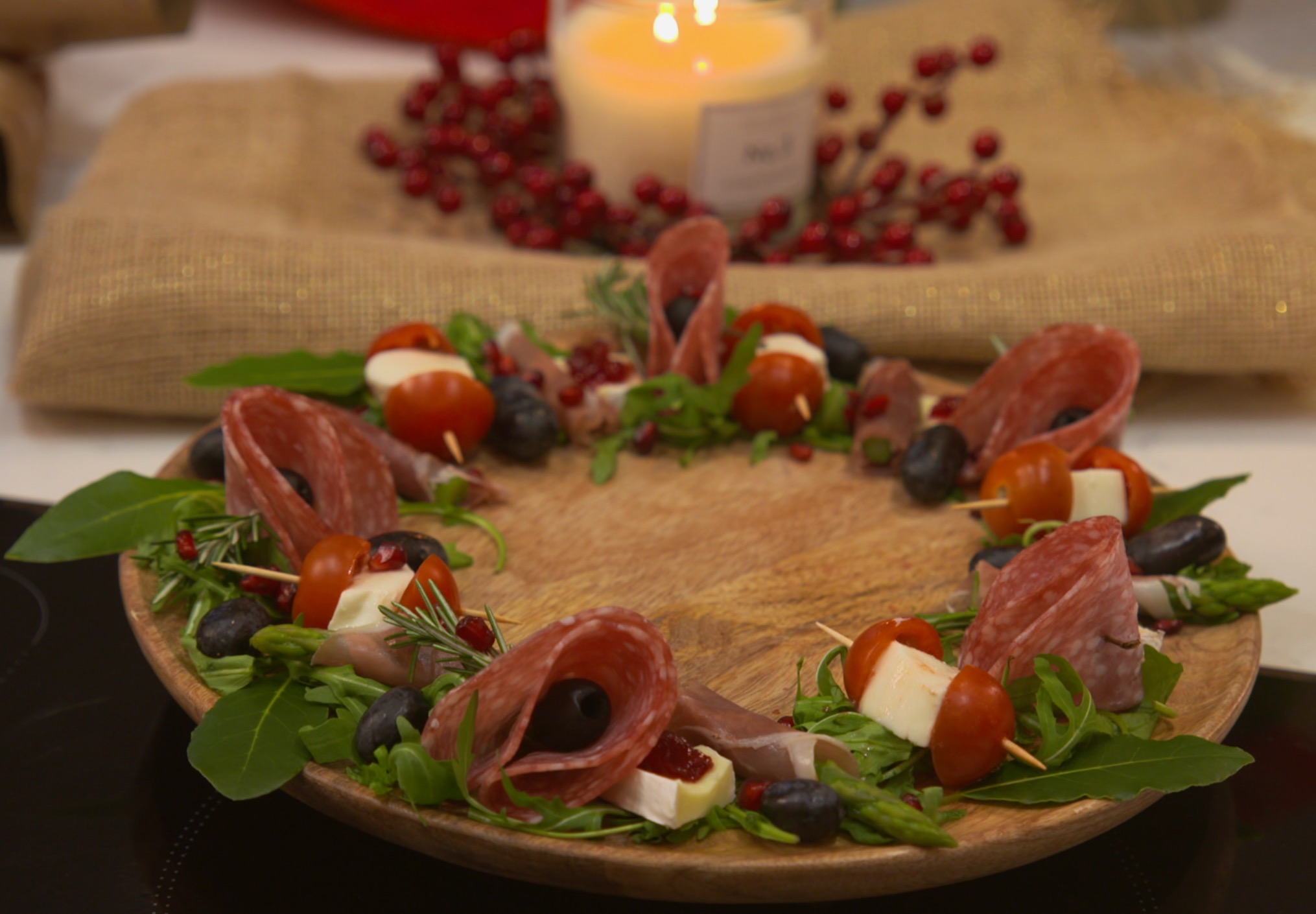 Servings: Serves 4-5
Author: Chef Catherine Fulvio
8 steamed asparagus spears
8 slices Prosciutto
For the rosettes
12 kalamata pitted olives
12 slices Milano Salami
12 sprigs rosemary
12 cocktail sticks, to thread
24 cherry tomatoes, halved
12 mozzarella balls or pieces
1 small Brie cheese
3 tbsp of cranberry sauce
3 oz seedless black grapes
Bay leaves, to garnish
2 oz arugula leaves, to garnish
1 pomegranate, seeds removed to garnish
To prepare the asparagus, Wrap the steamed asparagus spears with Prosciutto, cut each in half.
To prepare the rosettes, fold the salami slices into quarters to form a triangle, open one side and place the olive in. Using a sprig of rosemary, pierce through the back from one side to the other to secure. Set aside.
Thread half of the cherry tomato, a mozzarella ball and then another half of the cherry tomato on the of rosemary and repeat to complete all 12.
To assemble, using a round slate, wooden board or platter, lay the arugula in a circle (to form the wreath shape) and place all the prepared items in thirds at even intervals in a circle.
Add the grapes and bay leaves in between and sprinkle pomegranate seeds around on the wreath and serve.