RECIPE
Christmas S'mores In A Cup
Celebrating The Holiday Season With Chef Lorna Maseko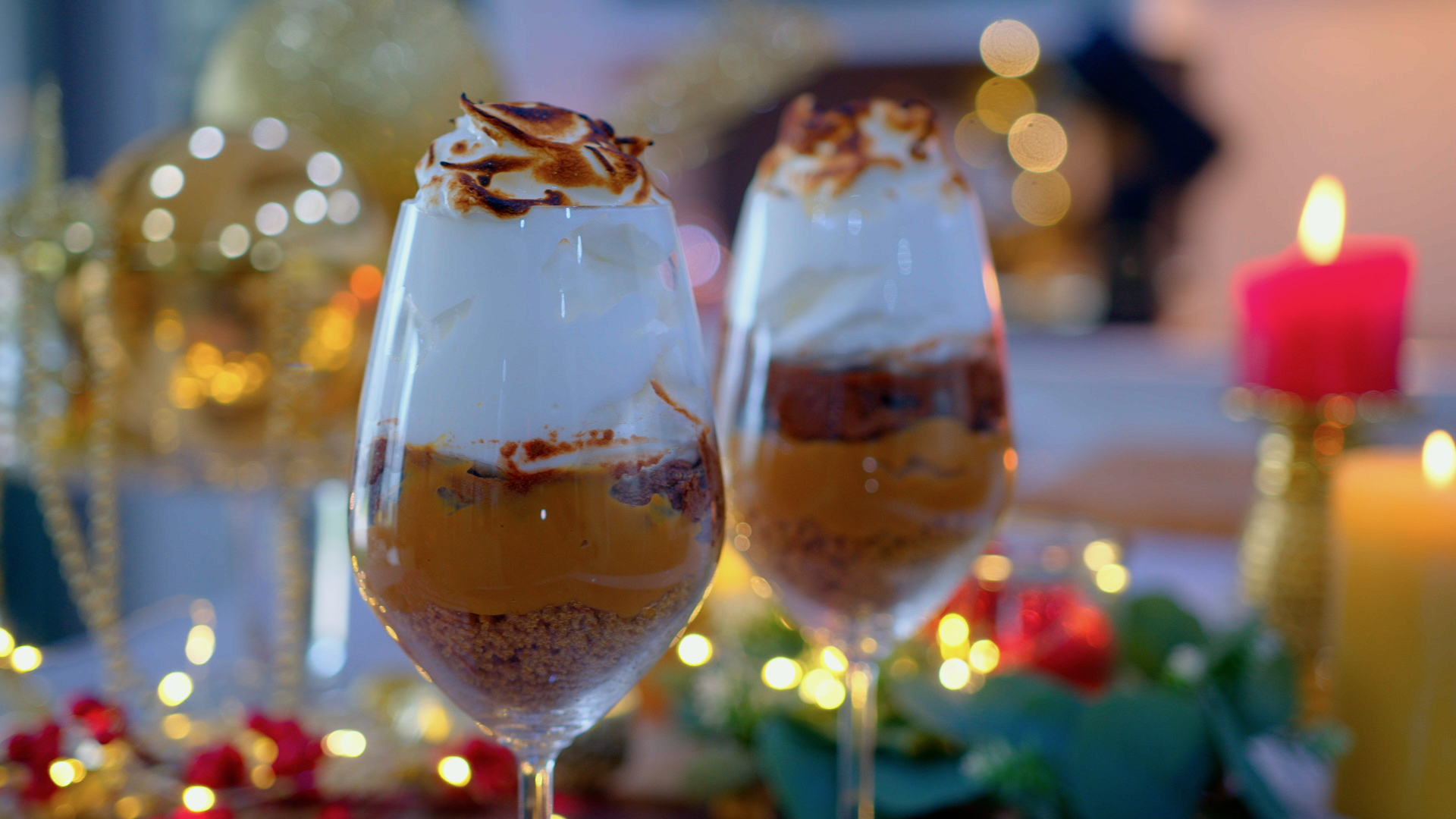 Servings: 2-3 Servings
Author: Chef Lorna Maseko
Ingredients:
1 ½ cups ginger biscuits/cookies – crushed

½ cup melted butter

½ cup caramel (store bought)

1 cup dark chocolate (about one bar)

3.4 oz heavy whipping cream

4 egg whites (pasteurized)

5/8 cups caster sugar
Instructions:
1. Break chocolate into small pieces and then place them onto a double boiler. Warm up cream in a saucepan (don't boil) then pour over chopped chocolate, leave for 2 minutes, then mix both ingredients to combine and place in the fridge to cool. Once cooled, whip chocolate mixture until thick and set aside.
2.  Crush biscuits with a rolling pin into a sandy-like consistency, then mix with melted butter and set aside.
3. To make the French meringue – whip egg whites until foamy, then start adding caster sugar gradually while whisking until stiff peak and glossy.
4. To assemble, start with a layer of the biscuit mix in a medium glass, then a layer of caramel, then whipped chocolate ganache, top up with the meringue. Lastly use a blow touch to toast the meringue. Serve and enjoy!