RECIPE
Edward's Famous Chocolate Mousse
French Country Cooking with Edward Delling-Williams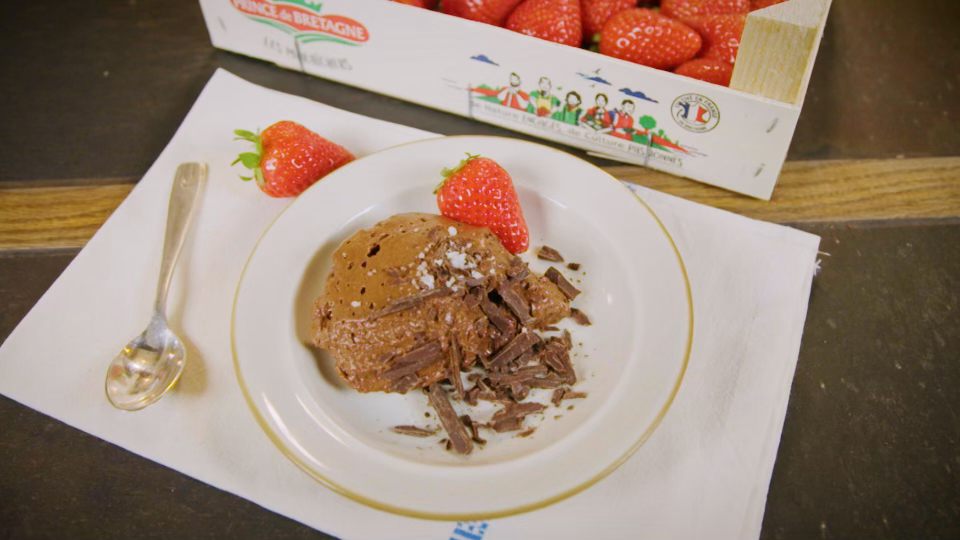 Servings: 6
Author: Chef Edward Delling-Williams
Chef's Note: I love this recipe! It's so easy and simple and a great one to make with the kids! Don't forget the salt! It really elevates the dish.
Ingredients:
10 egg whites
7 oz chocolate
pinch of Maldon or kosher salt
½ lemon, juice
¾ cup sugar
Instructions:
Place the chocolate into a bowl and place the bowl over a pan of boiling water, stirring until melted.
As the chocolate is melting, whip egg whites until foamy, then start adding sugar and lemon juice gradually while whisking until stiff peaks form and the mixture is glossy.
Once the soft peaks are there, slowly and carefully pour in the melted chocolate and add a very good pinch of salt, let that mix for a maximum of 30 seconds just so the chocolate is incorporated.
Pour the mixture into a clean cool bowl and into the fridge until set. Its best to leave it overnight but you can check it out in a couple of hours.