RECIPE
French Onion Soup
Celebrating the Holidays with Lorna Maseko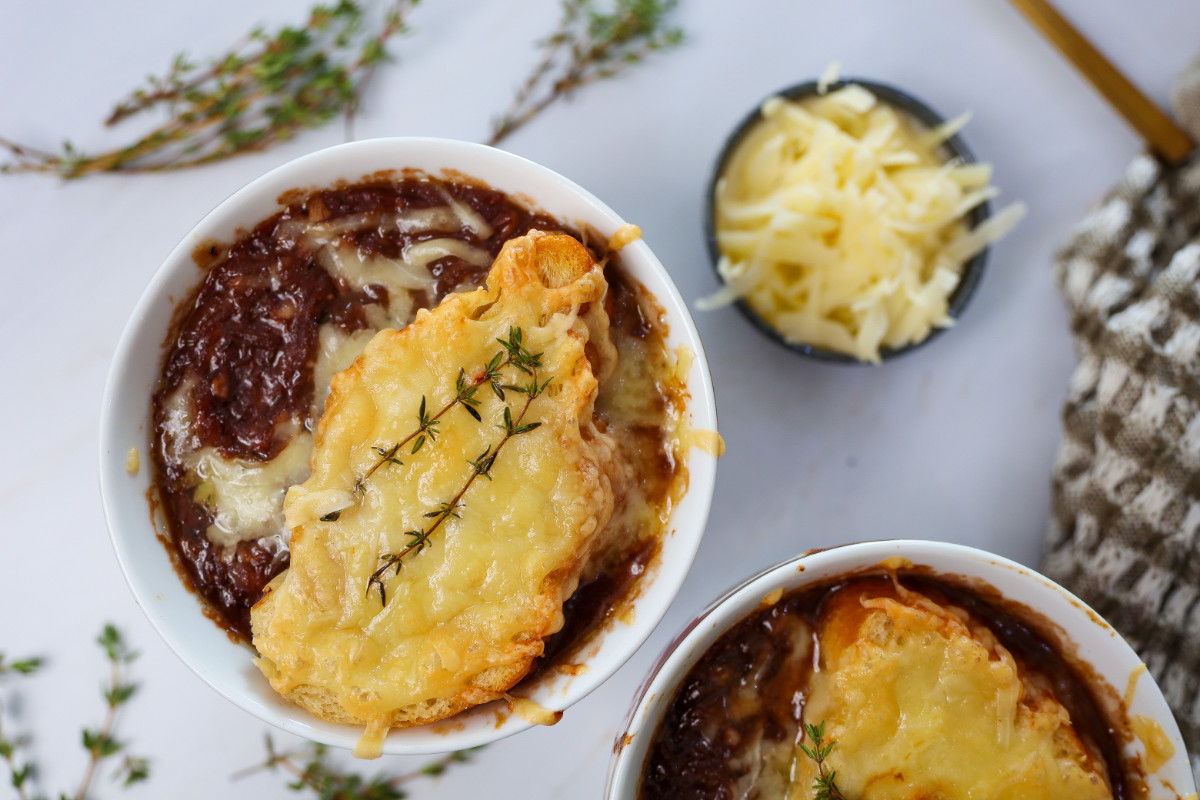 Servings: 6
Author: Chef Lorna Maseko
Chef's Note: If the taste of truffle oil isn't for you, try substituting olive oil to drizzle over your baguette instead!
Ingredients:
• 1 tbsp olive oil
• 9 medium onions, julienne sliced
• 3 tbsp garlic, crushed
• 3 sprigs fresh thyme
• ½ cup red wine
• 1 beef stock cube
• 1 cup water
• salt & pepper to taste
• 2 slices French baguette
• 1 tsp truffle oil, per slice
• ½ cup grated Gruyère
Instructions:
1. Preheat oven to 350°F.
2. Drizzle olive oil into the pan and add in the sliced onions. Sauté until slightly caramelized.
3. Add in crushed garlic and thyme and cook for a further 2-3 minutes.
4. Deglaze the pot with red wine, then add the beef stock with the cup of water. Allow to simmer until the flavors have developed and the soup has reduced and thickened. Season with salt and pepper.
5. Pour soup into small bowls, then place a baguette slice on top of each (medium thickness). Drizzle truffle oil on the baguettes, cover them with the cheese, and bake in the oven until cheese has melted (about 10 minutes).
6. Serve and enjoy while it's warm!