RECIPE
Green Beans, Balsamic and Boiled Eggs
French Country Cooking with Edward Delling-Williams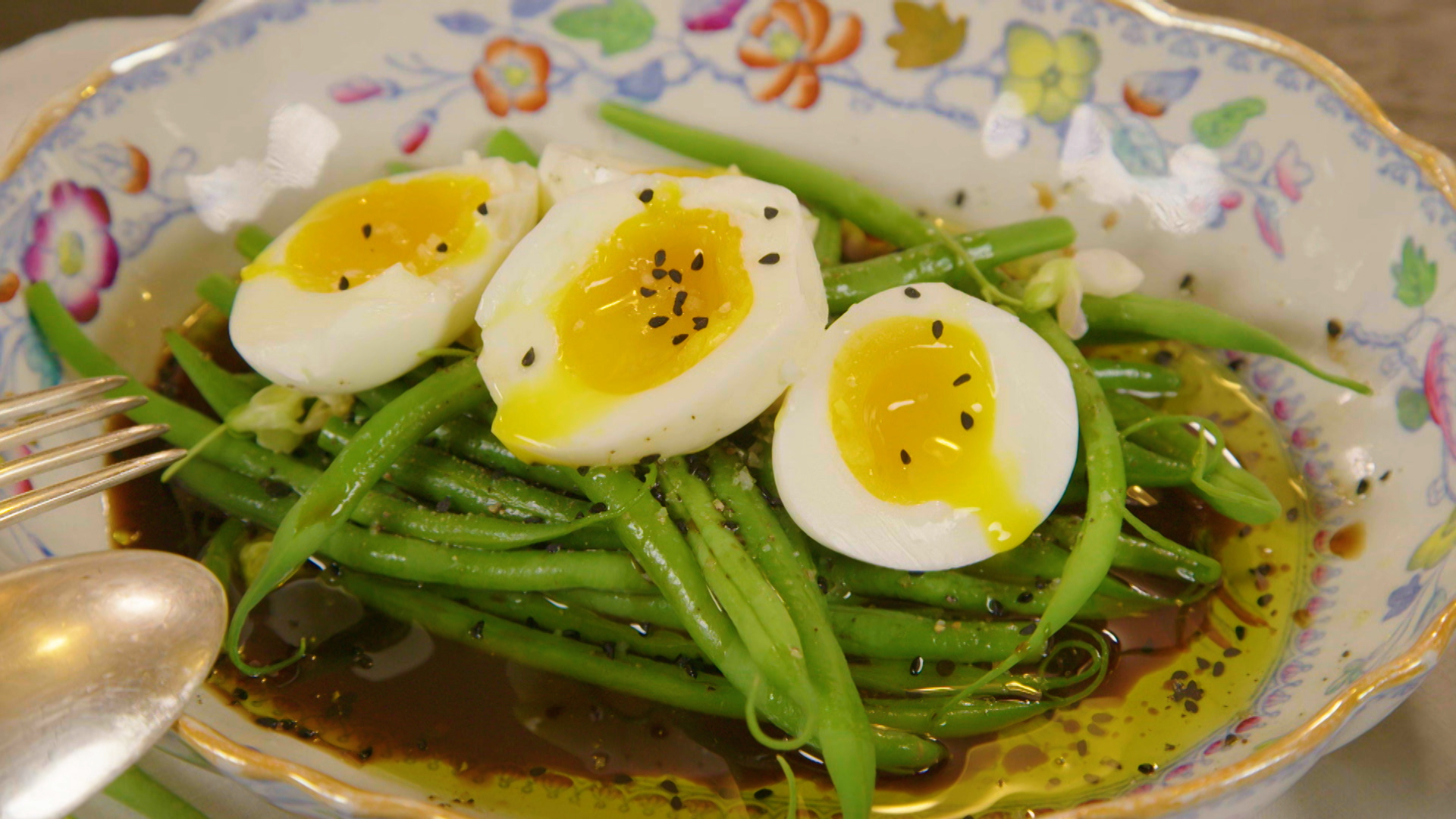 Green Beans, Balsamic and Boiled Eggs
Ingredients
3 ⅓

cups

String beans (ends trimmed)

2

tbsp

Balsamic vinegar

3

Eggs

Extra virgin olive oil

½

tsp

Nigella Seeds

Maldon salt
Instructions
Place green beans in a large pot and cover with water. Bring to a boil, then cover and cook until tender-crisp (about 3 minutes max), then cool in an ice bath for no more than 3 minutes, then drain. You want a nice fresh sound and squeak when you eat them.

While the green beans are cooking, steam the eggs. Fill a bowl with cool water and ice cubes. Place the eggs in a steamer basket set over a few inches of boiling water, cover, and cook for 7 minutes max. You are looking for a soft-boiled egg as they are delicious.

Use a slotted spoon to transfer the eggs directly to the ice-water bath for a few minutes. Remove one egg, tap its rounded edge on your countertop to crack the shell, peel off the shell from that end, then cut each egg in half.

In a large bowl combine balsamic, oil, salt, and pepper and a pinch of Nigella Seeds. Toss in the green beans.

Add extra salt and pepper if desired. Dress on a plate and put the cut half eggs on and finish off the with another small pinch of Nigella Seeds. Eat and be merry!