RECIPE
Guinness Chocolate Cake
A Taste of Ireland: Ballyknocken Cookery School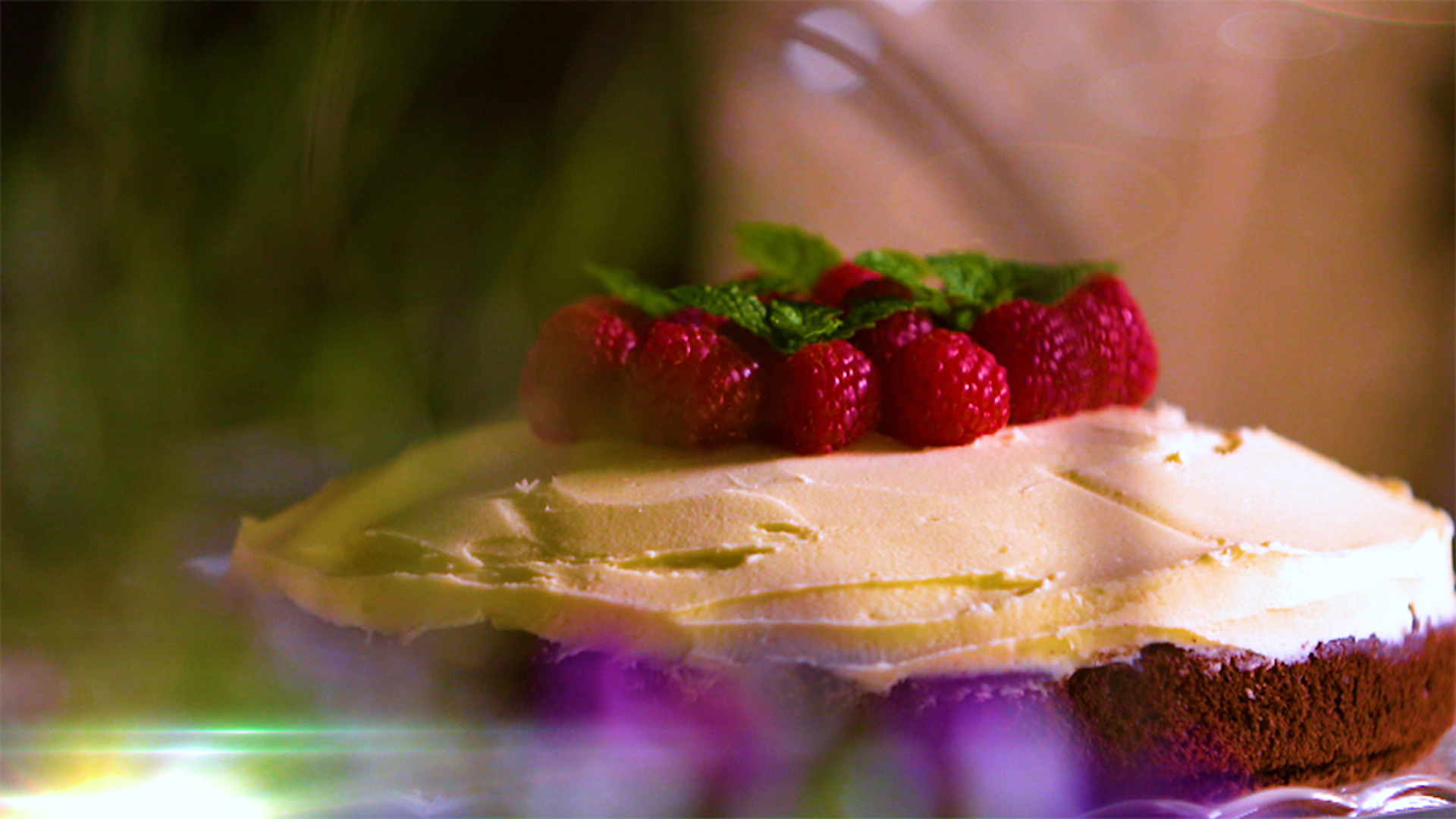 Servings: 10 to 12
Author: Chef Catherine Fulvio
For the cake:
Ingredients:
• 1 stick softened butter
• ½ cup dark brown sugar
• 3 eggs
• 1 2/3 cups all-purpose flour
• 1 tsp baking powder
• 1 tsp baking soda
• 2/3 cup cocoa powder
• pinch of salt
• ¾ cup Guinness (you may need a little more)
Instructions:
1. Preheat the oven to 350°F. Line an 8-inch round cake tin with parchment.
2. Cream the butter and sugar together until soft and fluffy in a mixer.
3. Whisk in the eggs one at a time until incorporated.
4. Sift the flour, baking powder, baking soda, cocoa, and a pinch of salt into a bowl and fold in until smooth and creamy.
5. Slowly add enough Guinness until you reach your desired consistency, mixing well.
6. Transfer the mixture into the prepared cake tin and place into the preheated oven and bake for about 30 to 35 minutes until well risen and firm on top. Insert a skewer and if it comes out clean, the cake is done.
7. Leave in the tin to cool for 15 minutes.
8. Turn the cake out onto a cooling rack to cool completely before decorating.
For the buttercream/assembly:
Ingredients:
• 1 ¾ sticks butter
• 1 ¾ cups powdered sugar
• ½ tsp vanilla extract
• ¼ cup fresh raspberries, to decorate
• edible flowers (optional)
Instructions:
1. To make the buttercream, place the butter, sugar, and vanilla extract into a bowl and whisk until light and fluffy.
2. Place the cake on a plate or cake stand and using a palette knife, cover the top of the cake with the buttercream.
3. To decorate, arrange the raspberries on top. If you are using the edible flowers, arrange them as well.