RECIPE
Hasselback Potatoes
A Taste of Scandinavia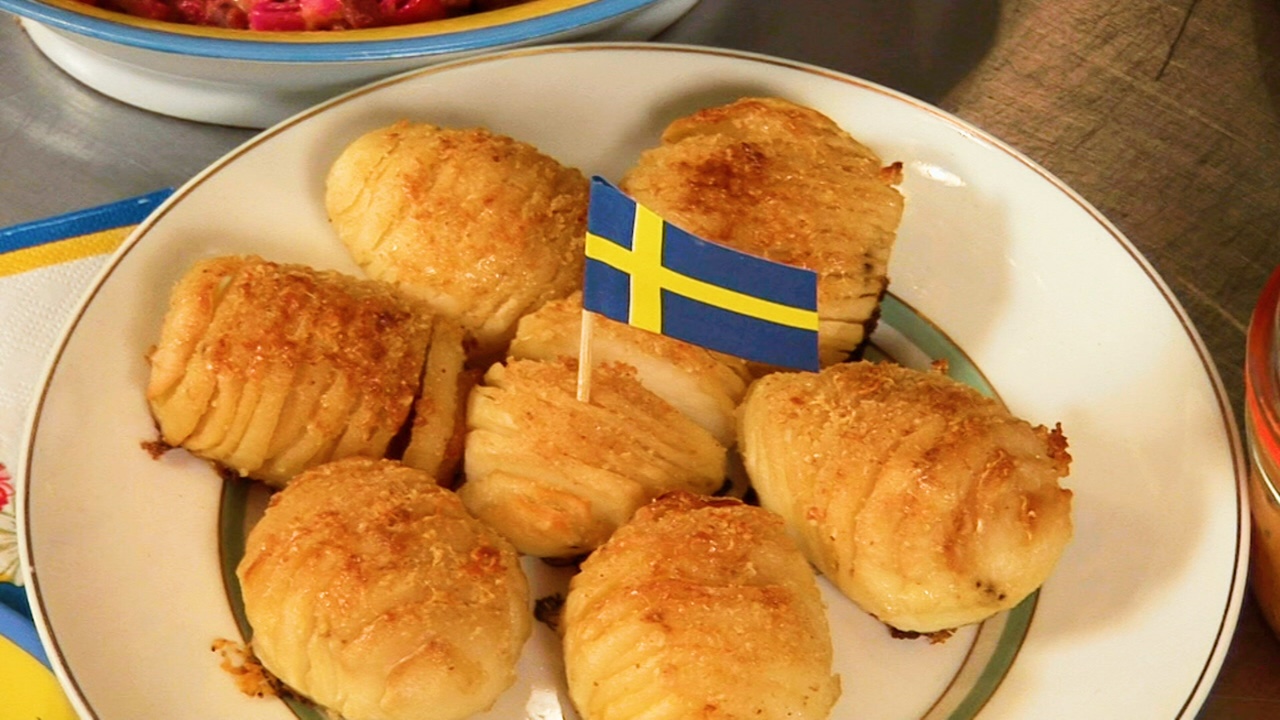 Servings: 4 Servings
Author: Chef Christian Kneedler
Ingredients:
8-12 medium-sized potatoes (any roasting potato will do)
4-6 tbsp butter (room temperature)
½ tsp salt
3 tbsp breadcrumbs
1 cup grated hard cheese such as Västerbotten or parmesan
salt & pepper to taste
Instructions:
Preheat the oven to 400 °F.
Slice the potatoes, making sure not to cut all the way to the bottom. You can wedge something like a wooden spoon or paintbrush placed against each potato to prevent slicing all the way through.
Put the potatoes into a roasting tray and spread half the butter across the tops.
Bake for about 20 minutes, depending on the size of the potatoes.
Take them out and spread the rest of the butter, then sprinkle the breadcrumbs and cheese on top. Add some salt and pepper to taste and then place them into the oven again for about 20 more minutes. They should be golden brown and soft inside.
Serve it as a side dish or as a meal with chopped bacon, sour cream, and topped with parsley.