RECIPE
Herb-Crusted Roast Beef
Celebrating The Holiday Season With Chef Lorna Maseko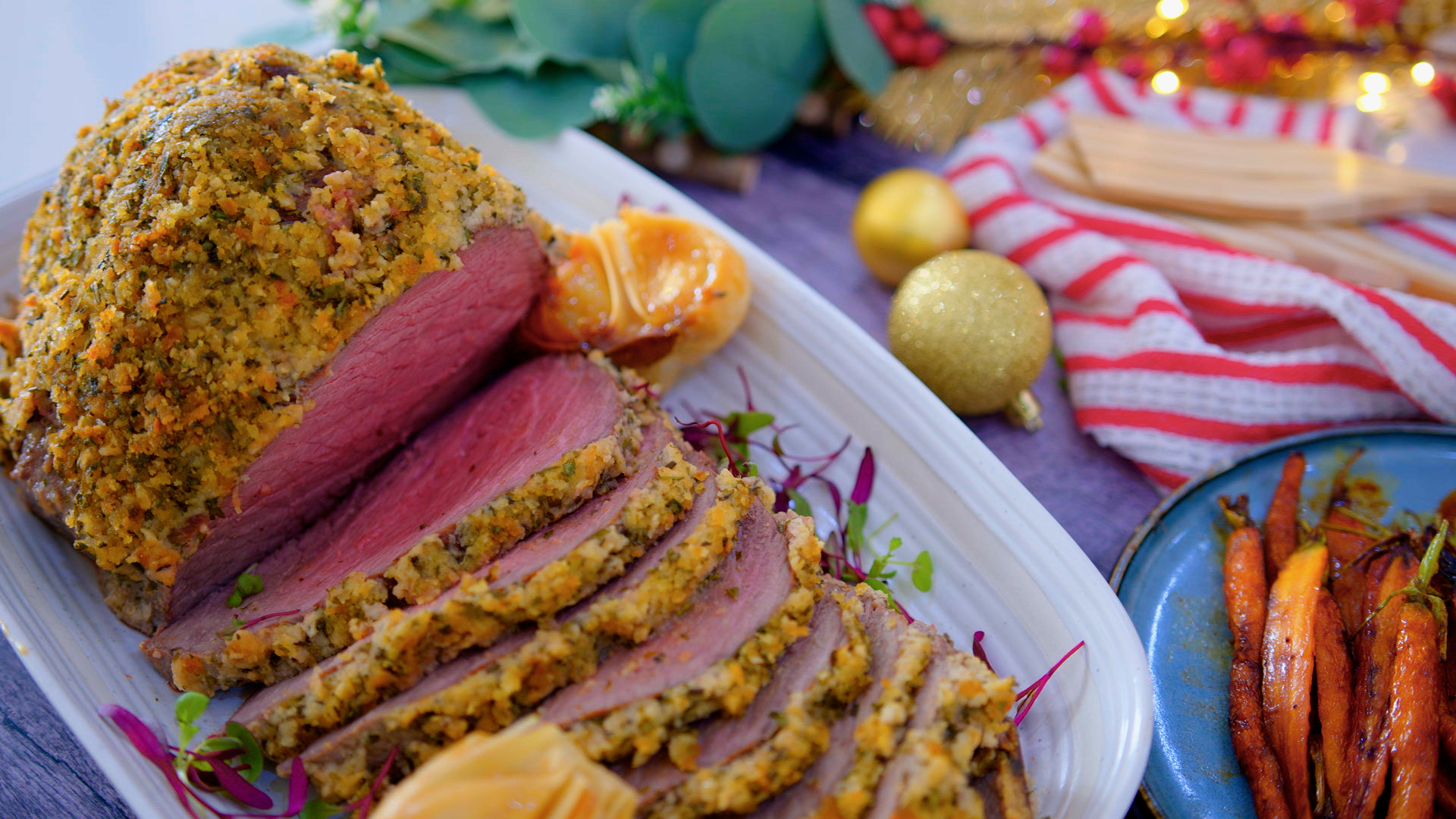 Servings: 6-8 Servings
Author: Chef Lorna Maseko
Ingredients:
5 tbsp olive oil 

3 lbs roast beef

2 sprigs fresh rosemary – finely chopped 

2 sprigs fresh parsley – finely chopped 

1 cup breadcrumbs 

½ cup Dijon mustard 

3 garlic cloves – crushed  

salt

 & 

pepper 
Instructions:
1. Preheat oven to 350°F.
2. Drizzle 1 tbsp olive oil in a pan at high heat, season beef with salt and pepper then sear meat until browned, remove and set aside. Then brush with Dijon mustard, make sure all sides are covered. Then set aside while you carry on with herb crust.
3. In a mixing bowl, add breadcrumbs, parsley, rosemary, remaining Dijon mustard, garlic, 3 tbsp olive oil, salt to taste, and combine.
4. Using your hands, cover beef with breadcrumb mixture. Drizzle remaining olive oil onto a tray then place beef onto the tray, cover with tin foil, and roast in the oven at 350°F for 20 minutes. Then remove tin foil and roast for a further 10 – 15 minutes. Remove meat from the oven and set aside to rest for 10 – 15 minutes.
5. Once rested enjoy with honey glazed carrots.