RECIPE
Lemon Amaretti Cake
Catherine's Farmhouse Kitchen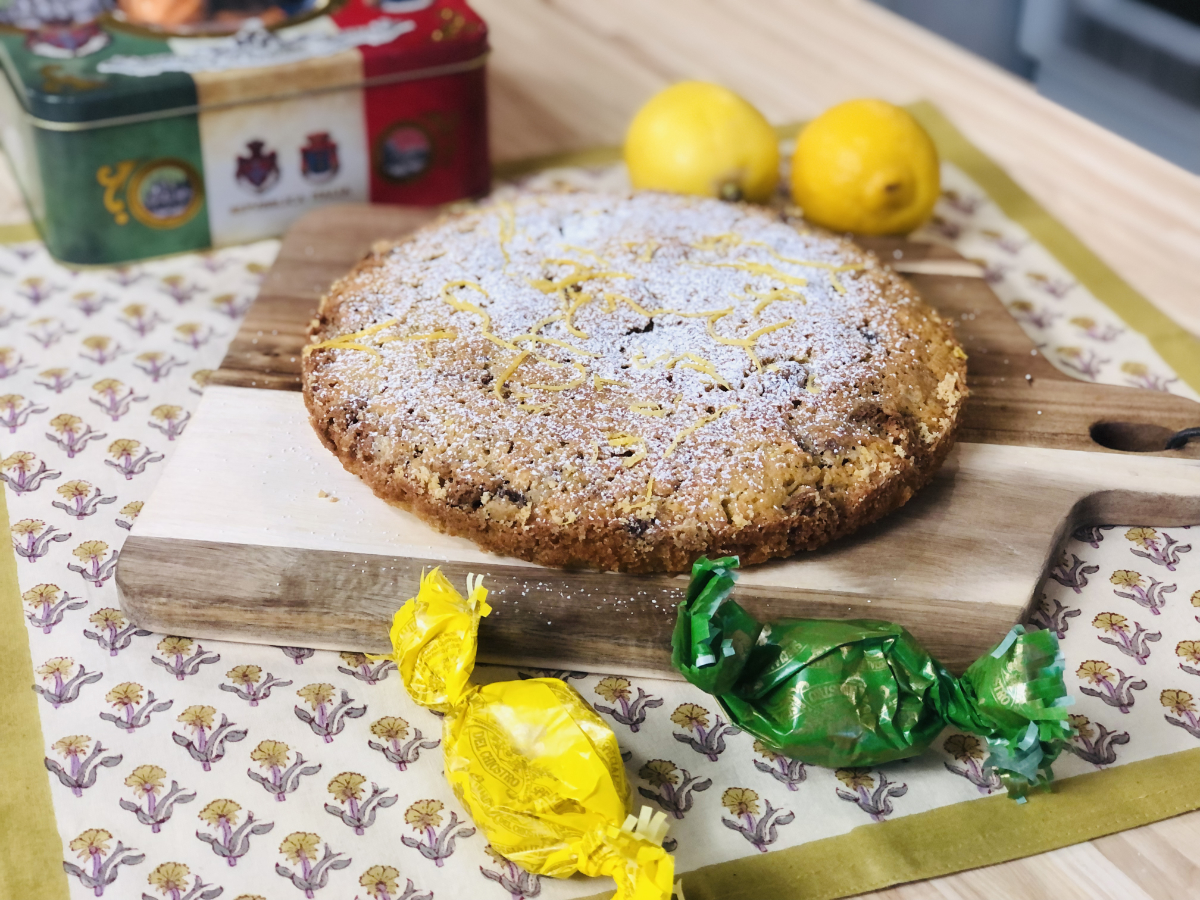 Serves: 8-10
Author: Chef Catherine Fulvio
Chef's Note: This is a rich, delicious, low, single layer cake. For a taller cake, increase the ingredients by 50%.
Ingredients:
• ¾ cups butter, softened, plus extra for greasing
• 1 cup flour, sifted
• 1 cup powdered sugar
• 4 eggs
• 5 tbsp ground almonds, plus extra for dusting
• 1 ½ tsp baking powder
• 1 lemon, zest only
• 1 ½ cups amaretti cookies (or any similar macaroon like cookie), roughly broken
• mint leaves, to decorate (optional)
Instructions:
1. Preheat the oven to 325°F. Line the base of a 9-inch springform tin with baking parchment.
2. Brush the sides with melted butter and dust with ground almonds.
3. Place the butter, flour, sugar, eggs, ground almonds, and baking powder in a large bowl and whisk until well blended.
4. Spread half of the batter into the tin.
5. Sprinkle the lemon zest and cookies over the batter and then pour the rest of the batter on top, spreading it out evenly.
6. Bake for 45–50 minutes, until a skewer inserted into the center comes out clean.
7. Transfer to a cooling rack and cool in the tin for 20 minutes.
8. Run a knife around the edge of the tin and turn it out onto a cake platter. Serve and enjoy!