RECIPE
Lemon-Chive Cream Cheese Smoked Salmon Bruschetta
A Taste of Ireland: Ballyknocken Cookery School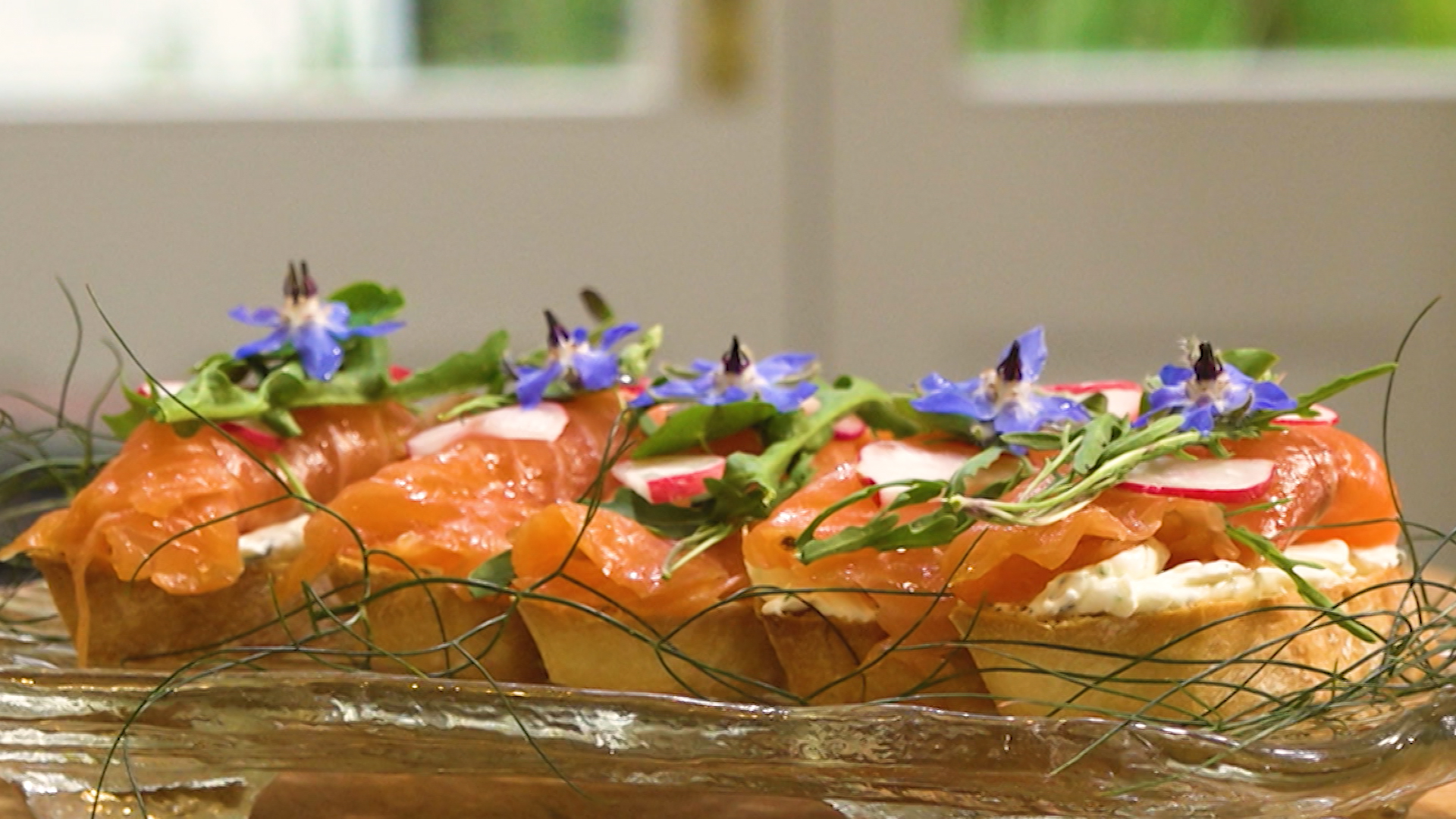 Servings: 12 Servings
Author: Chef Catherine Fulvio
For the bruschetta:
Ingredients:
12 artisan bread slices (ciabatta, sourdough, etc.) brushed with olive oil and toasted on both sides
1 garlic clove
olive oil
generous handful of arugula
Instructions:
Cut the garlic in half and rub the toasted bruschetta with the cut side. Drizzle with a little olive oil.
For the topping/assembly:
Ingredients:
½ cup cream cheese
½ lemon, juice and zest
1 tbsp chopped chives
1 tbsp chopped dill
½ lb organic smoked salmon
salt and freshly ground black pepper
Baby Nasturtium leaves, to garnish
slices of radish, to garnish
Borage flowers, to garnish
Instructions:
To prepare the topping, combine the cream cheese, lemon juice and zest, chives, and dill in a bowl and mix well. Season with salt and freshly ground black pepper.
To assemble, place the bruschetta onto a platter, spoon over flavored cream cheese, then place some arugula on top, finishing with the smoked salmon.
To garnish, arrange Baby Nasturtium leaves, radish slices and Borage flowers on top.