RECIPE
Lettuce Beef Wraps
A Taste of Ireland: Ballyknocken Cookery School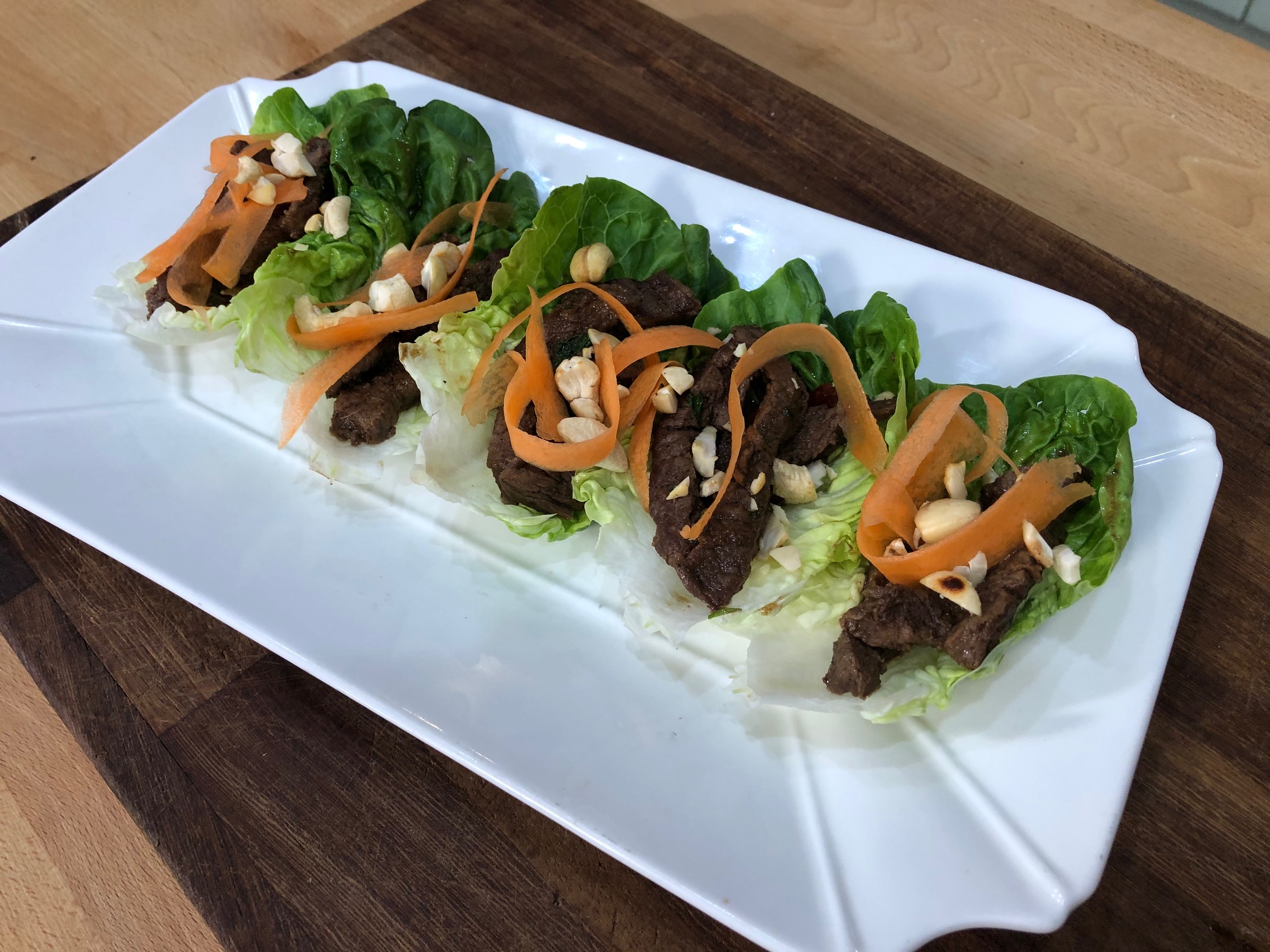 Servings: 4
Author: Chef Catherine Fulvio
Ingredients:
• 2 garlic cloves, finely chopped
• 2 ½ tsp fresh ginger, grated
• ¼ tsp Chinese five spice powder
• ½ lb sirloin of beef, sliced in fine strips
• 1 red chili, finely chopped
• 2 tbsp soy sauce
• 1 tbsp sherry
• 5 large mint leaves, finely chopped
• 1 tbsp chopped parsley
• A little sesame oil and some rapeseed oil
• 2 carrots, sliced into ribbons
• bean sprouts, to garnish
• gem lettuce, to serve
Instructions:
1. To marinate, mix the garlic, ginger and Chinese five spice powder with the beef strips and leave to marinate for 10 minutes.
2. To prepare the beef, heat a wok and add a little sesame and rapeseed oil.
3. Add the beef strips, the chili, soy, and sherry and toss until cooked.
4. Stir in the mint and parsley.
5. To serve, place the lettuce leaves on a large plate and spoon the hot beef strip into the leaves, garnish with carrot ribbons and bean sprouts, and serve immediately.