RECIPE
Mom's Classic Carrot Cake & Buttercream Icing
Paris Bistro Cooking with Edward Delling-Williams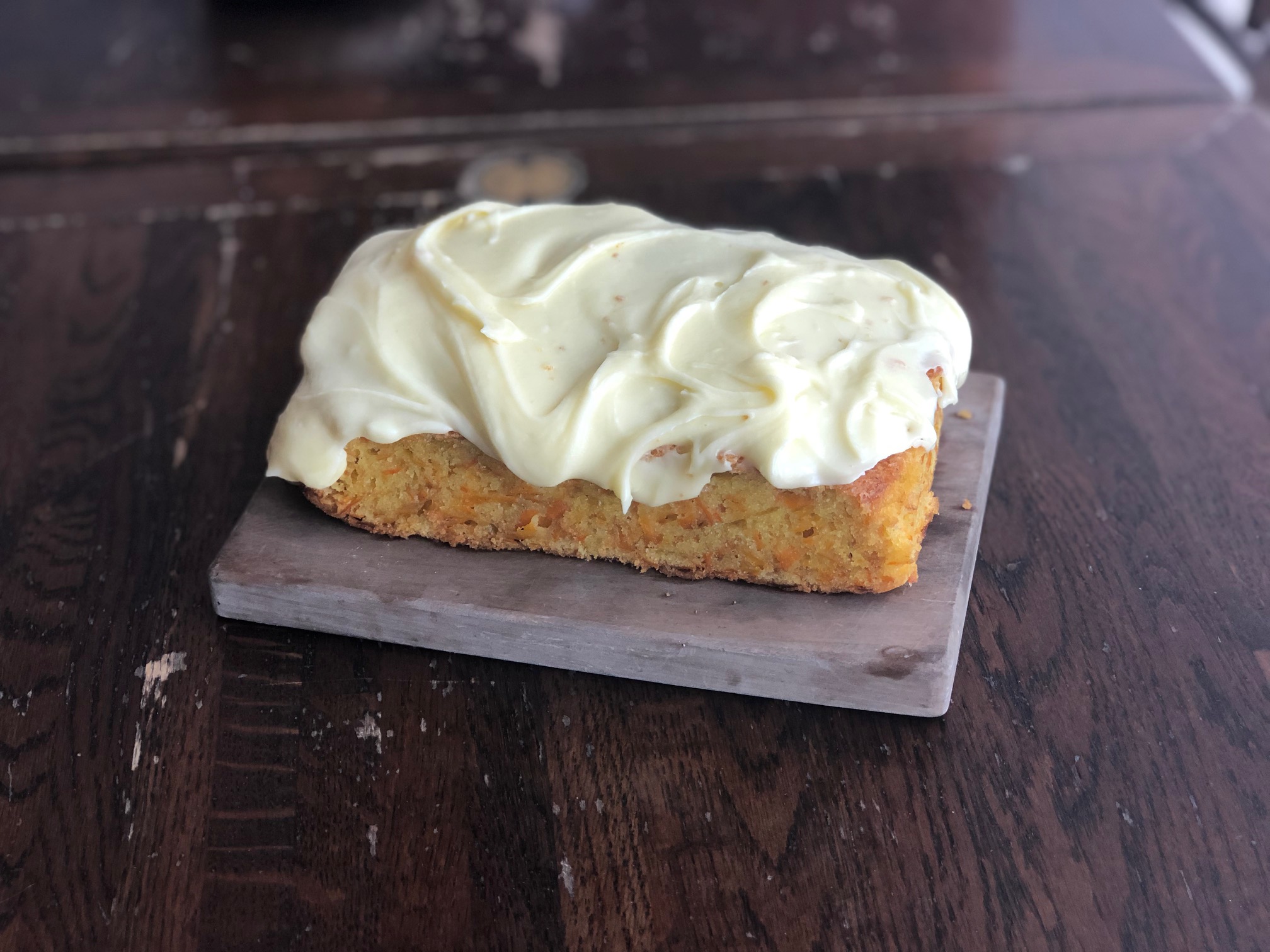 Servings: 12
Author: Chef Edward Delling-Williams
For the carrot cake:
Ingredients:
• 2 cups sugar
• 1 ½ cups vegetable oil
• 6 eggs
• 3 cups flour
• 1 tbsp baking powder
• 1 tbsp baking soda
• 5 cups grated carrots
Instructions:
1. Preheat oven to 350°F. Oil and flour a 9×13 inch baking pan.
2. In a large bowl, beat the eggs and whisk in the sugar, oil, flour, baking powder, and baking soda until combined.
3. Stir in the grated carrots.
4. Pour the batter evenly into the cake pan and bake for 35-40 minutes. At 35 minutes, begin testing the center with a toothpick. If it comes out clean, the cake is done. If not, continue to bake until cooked through.
5. Remove and allow the cakes to cool completely before frosting and assembling.
For the buttercream icing/assembly:
Ingredients:
• 2 sticks butter
• 7 oz cream cheese, softened
• 3 ½ cups powdered sugar
Instructions:
1. In a medium bowl, mix all the ingredients. Beat until smooth and frost the cake once cooled. Enjoy! Edward's mom will be happy you tried it!