RECIPE
Orange and Cinnamon Christmas Cookies
Holiday Recipes from Catherine's Farmhouse Kitchen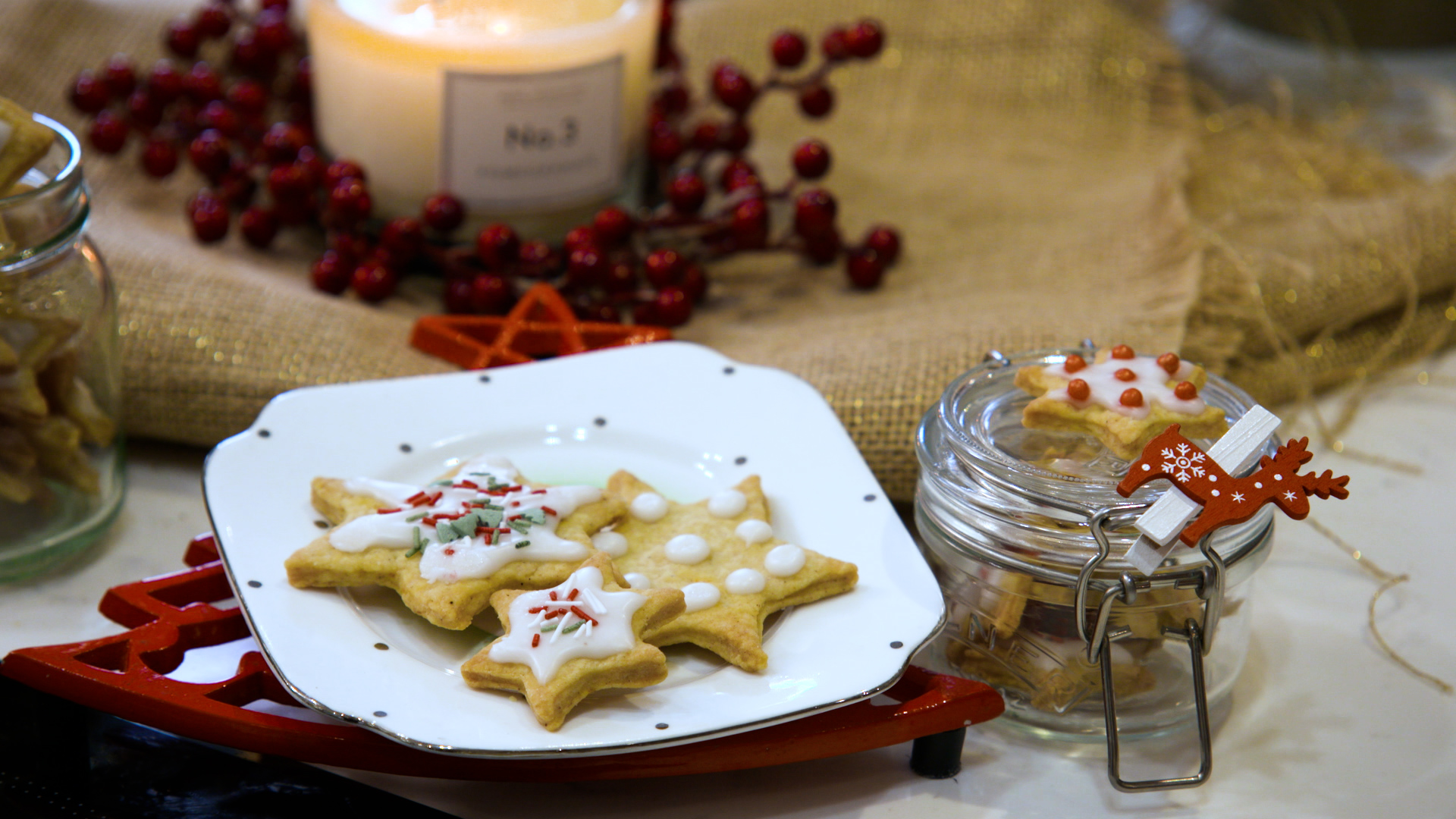 Servings: 18 to 20 servings
Author: Chef Catherine Fulvio
Ingredients:
For the biscuits/cookies
1 ½ cups all-purpose flour
1 stick chilled butter
¼ cup caster sugar
½ orange, zest only
1 tsp vanilla extract
½ tsp ground cinnamon
2 to 3 tbsp cold water or orange juice
To decorate
½ cup powdered sugar
2 to 3 tbsp water
extra flour, for dusting when rolling
star cutter(s)
sprinkles, to decorate
Instructions:
Preheat the oven to 350°F
To make the star biscuits/cookies, line 2 baking trays with parchment.
Place the plain flour into a bowl. Dice the butter and add to the flour in the bowl, using your fingertips rub the butter into the flour until it resembles fine breadcrumbs.
Add the sugar, orange zest, vanilla, and ground cinnamon.
Stir in enough orange juice or cold water to form a dough.
Sprinkle some flour on a clean surface and roll out thinly with a rolling pin.
Cut out stars with a large cutter and place them onto the lined baking trays and bake for 14 to 16 minutes depending on the size or until golden and cooked.
Leave them to cool for 15 minutes before moving them onto a cooling rack.
To decorate, place the powdered sugar in a bowl and add just enough water to make a thick paste.
Spoon this into a piping bag fitted with a fine nozzle and decorate the stars with it. Add sprinkles and leave them to dry. Place them in pretty jars tied with ribbon for gifting.