RECIPE
Pan Fried Oyster Mushrooms on an English Muffin
Paris Bistro Cooking with Edward Delling-Williams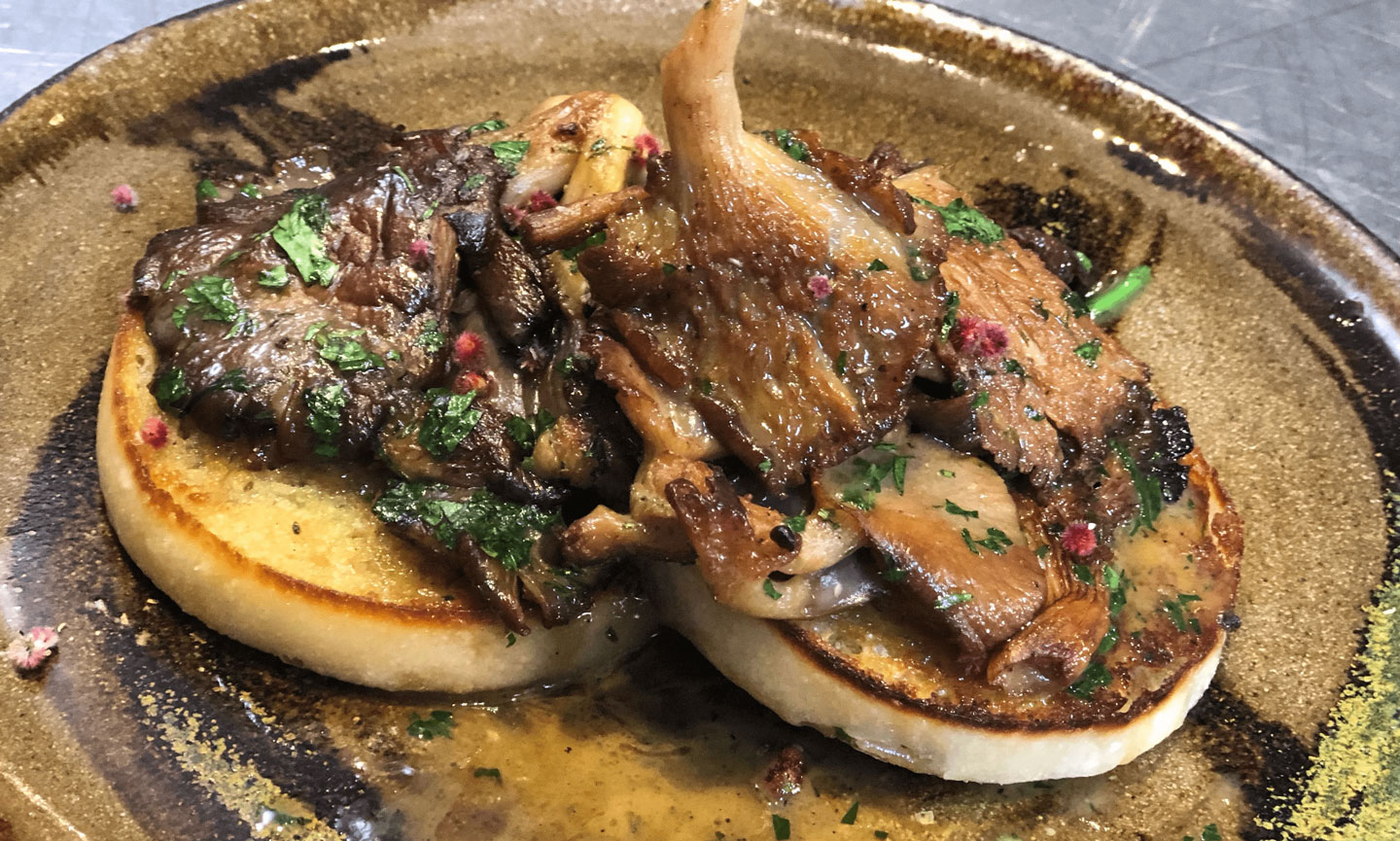 Pan Fried Oyster Mushrooms on an English Muffin
Ingredients
1

English muffin

1

lbs

Oyster mushrooms

2

tbsp

flat-leaf parsley

chopped

4

tbsp

olive oil

half a stick of butter

half a lemon

1

tbsp

fresh sumac

18

oz

whey
Instructions
Place a pan over medium heat, add one tablespoon of olive oil and toast the sliced English muffin on both sides until evenly golden brown on both sides. Remove and set on a plate.

Chop up the fresh flat-leaf parsley and set aside.

Set the pan to high heat, add three tablespoons of olive oil, drop in the oyster mushrooms, set in half of the butter in small chunks scattered across the pan, and sprinkle in a pinch of salt.

Once the edges on one side begin to appear crisp and golden, flip them to cook the other side until crisp and golden.

Ladle into the pan about 18 oz of whey strained from the cheese making process from the "Endive with Fresh Ricotta and Roasted Yeast Dressing" recipe from the beginning of this episode.

Add in the rest of the butter chunks and shift the pan around over high heat to emulsify the butter and whey together.

Remove from heat, stir in the parsley, and top the English muffin slices with the mushrooms.

Dot the top of the mushrooms with the fresh sumac, squeeze the lemon half across and serve. You're going to enjoy this super umami dish!