RECIPE
Pavlova
Celebrating the Holidays with Lorna Maseko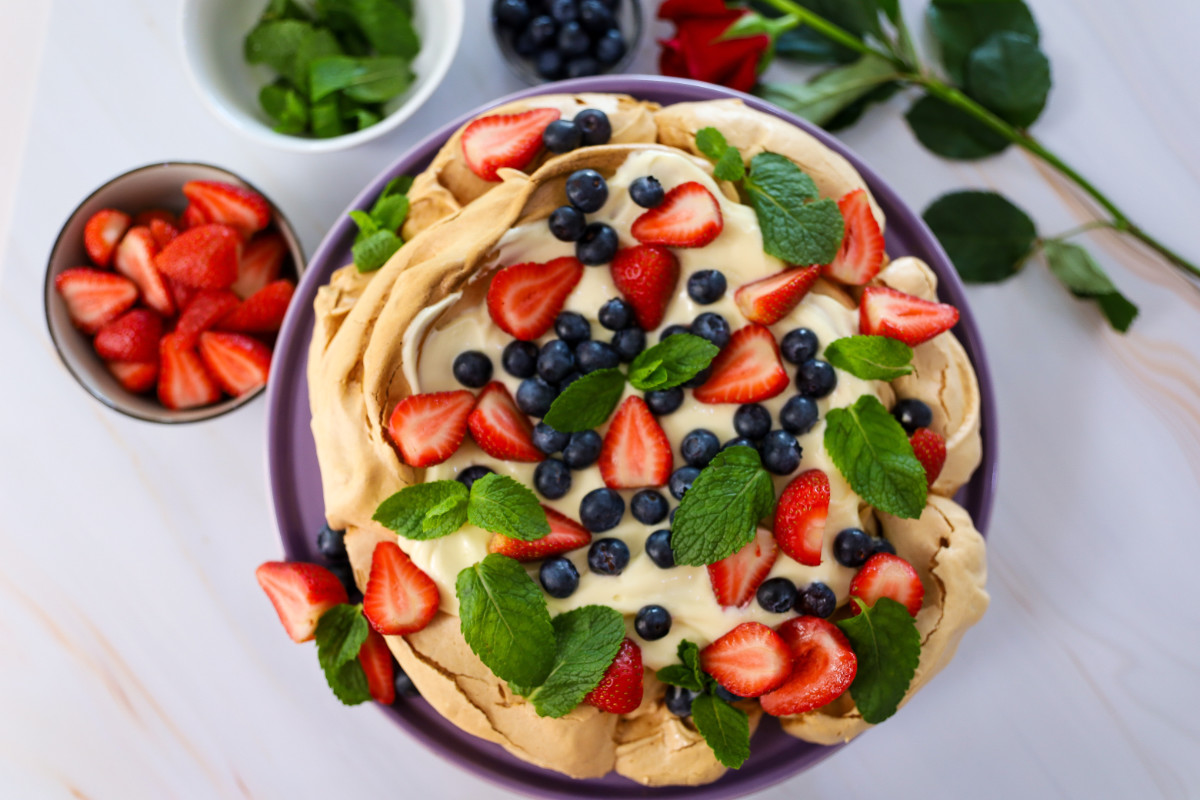 Servings: 12
Author: Chef Lorna Maseko
Ingredients:
• 6 egg whites
• 1 cup caster sugar
• 2 ¼ cups cream cheese
• ½ lemon, juice
• ½ cup powdered sugar
• 1 cup strawberries (halves)
• 1 cup blueberries
• handful fresh mint
Instructions:
1. Preheat oven to 250°F.
2. To make the meringue, whip egg whites until foamy, then start adding caster sugar gradually while whisking until stiff peaks form and the mixture is glossy.
3. Place meringue onto the baking sheet and bake for 1 hour.
4. In a bowl, add cream cheese, lemon juice, and powdered sugar. Mix until smooth.
5. To assemble, start by spreading the cream cheese filling on top of meringue. Then, add strawberries and blueberries.
6. Finish off with fresh mint, serve, and enjoy!