RECIPE
Peach Cobbler
Recipe.TV Test Kitchen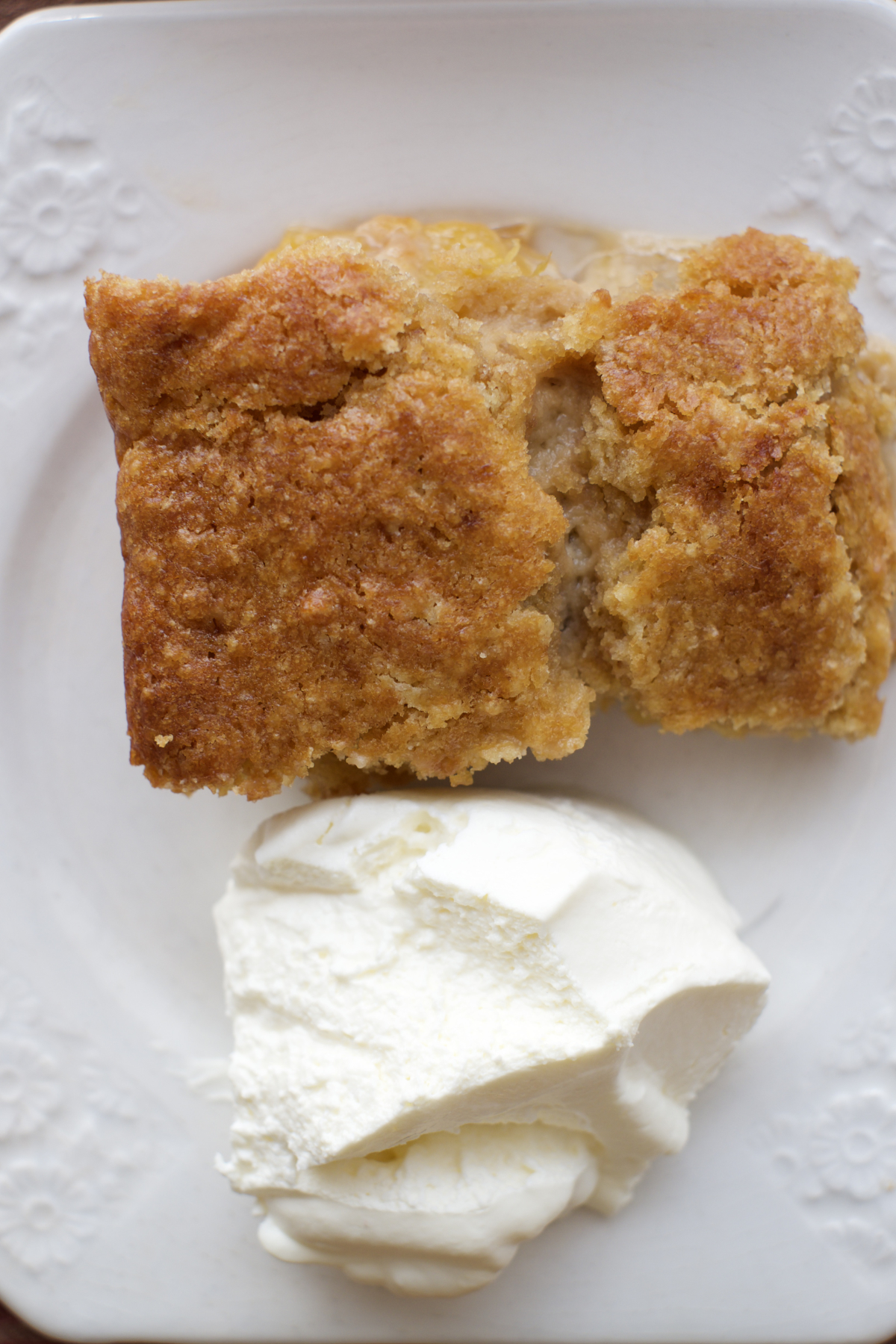 Serves: 4
Author: Chef Keda Black
Chef's Note:
I love to make this American peach dessert because it's so easy! It's great to use peaches that aren't so perfect to eat on their own, but great for baking with instead. The cooking process will make them delicious. You could even blend all the batter ingredients in a processor if you like.
If the peaches are perfectly ripe, you don't even need to pre-cook them. You can peel them beforehand by pouring boiling water on them, the skin will then be easy to remove. You could also leave the skins on if they don't bother you and the fruit is organic.
Ingredients:
• 5-6 peaches (white, yellow, or nectarines)
• 1 stick butter
• 1 ¼ cups all-purpose flour (or a mix of all-purpose and spelt flour)
• ½ cup buttermilk (or whole milk)
• 1 tsp baking powder and a pinch of baking soda
• 1 good pinch of salt (or you could use salted butter instead)
• ¼ cup sugar
• 1 tbsp orange flower water (or ½ orange, zest)
Instructions:
1. Preheat the oven to 350°F.
2. Wash, cut, and remove the stones from the fruit. Place in a 9-inch oven dish, sprinkle with some of the sugar (about 1-2 tbsp), add the orange flower water (or orange zest), and bake for about 15-20 minutes. Let cool and remove skins.
3. Sift together the flour, salt, sugar, baking powder, and baking soda. Rub the butter through this mixture with your fingertips until it resembles breadcrumbs. Add buttermilk and mix just until combined. Drop spoonfuls of the mix evenly across the fruit and bake for about 40 minutes until the top is golden.
4. Serve warm with ice cream (raspberry or strawberry would be good, or vanilla, or yogurt) and/or whipped cream.