RECIPE
Pickled Cucumbers
A Taste of Scandinavia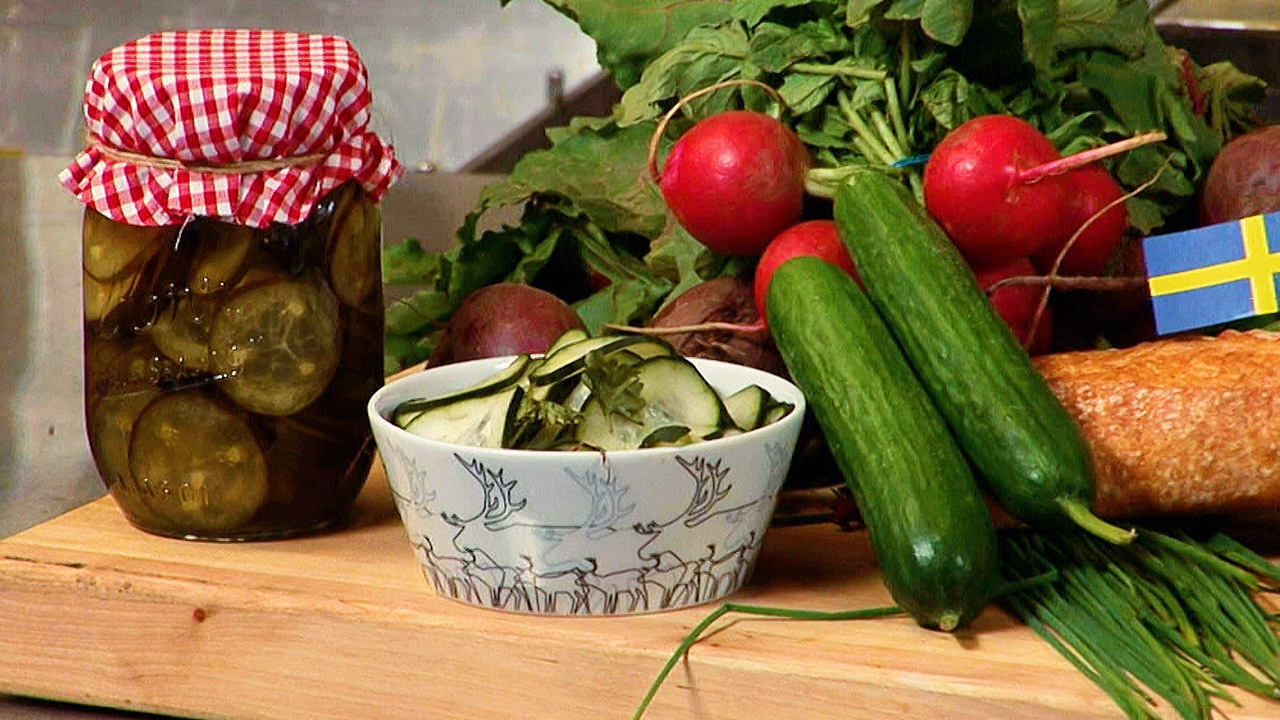 Servings: 2-3 Servings
Author: Chef Christian Kneedler
Ingredients:
3 medium-sized cucumbers (preferably Persian or English)
¼ cup sugar
½ cup water
2 tbsp vinegar
½ tbsp chopped fresh dill
pinch of pepper
Instructions:
Thinly slice (about 1/16th of an inch) the cucumbers.
Whisk together the water, sugar, vinegar, and pepper. Then, stir in the sliced cucumbers to drench in the pickling solution.
Stir in the dill, cover, and let rest in the fridge for at least one hour before enjoying.