RECIPE
Roasted Butternut Squash with Shallots, Rainbow Chard and Orange
A Taste of Ireland: Ballyknocken Cookery School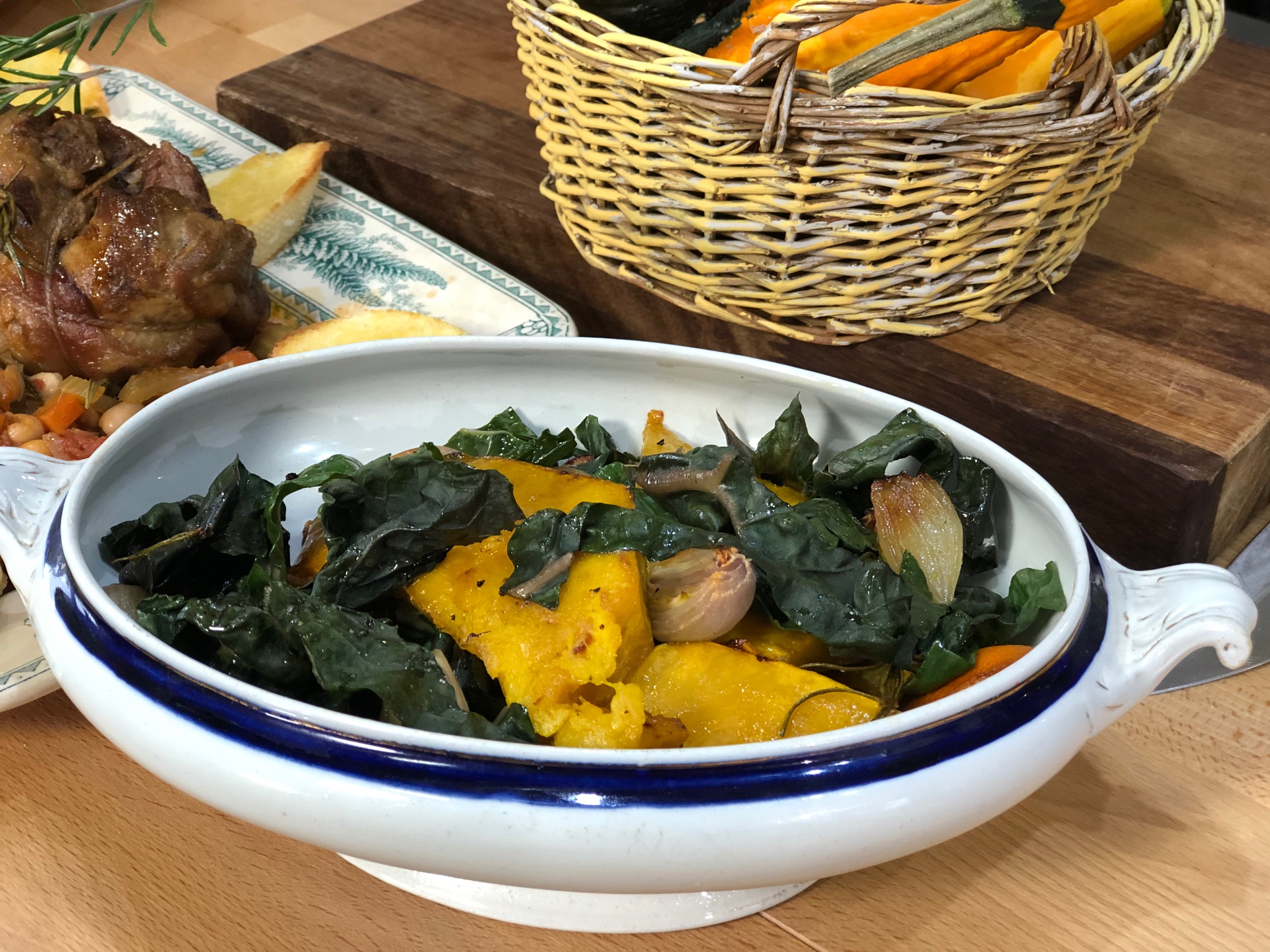 Servings: 6
Author: Chef Catherine Fulvio
Ingredients:
• 1 small butternut squash
• 8 shallots, peeled and halved
• 6 garlic cloves, peeled but left whole
• 1 orange, halved crossway and juiced
• 4 tbsp extra virgin olive oil
• 2 large sprigs of rosemary
• generous handful of rainbow chard (or kale), roughly chopped
• salt and freshly ground black pepper
Instructions:
1. Preheat the oven to 400°F.
1. Cut the butternut squash in half, scoop out the seeds with a metal spoon and discard. Cut the butternut squash into wedges, leaving the skin on.
2. Place the butternut squash, shallots, and garlic cloves onto a large roasting tray. Squeeze over the orange juice and put the squeezed orange halves into the roasting tray with the vegetables. Drizzle with the olive oi, add salt and pepper, and roast for 30 minutes.
3. Add the rainbow chard or kale, toss, and return the pan to the oven for a further 15 minutes, until the vegetables are tender and slightly caramelized.