RECIPE
Sautéed Sea Aster and Pan Roasted Cod
French Country Cooking with Edward Delling-Williams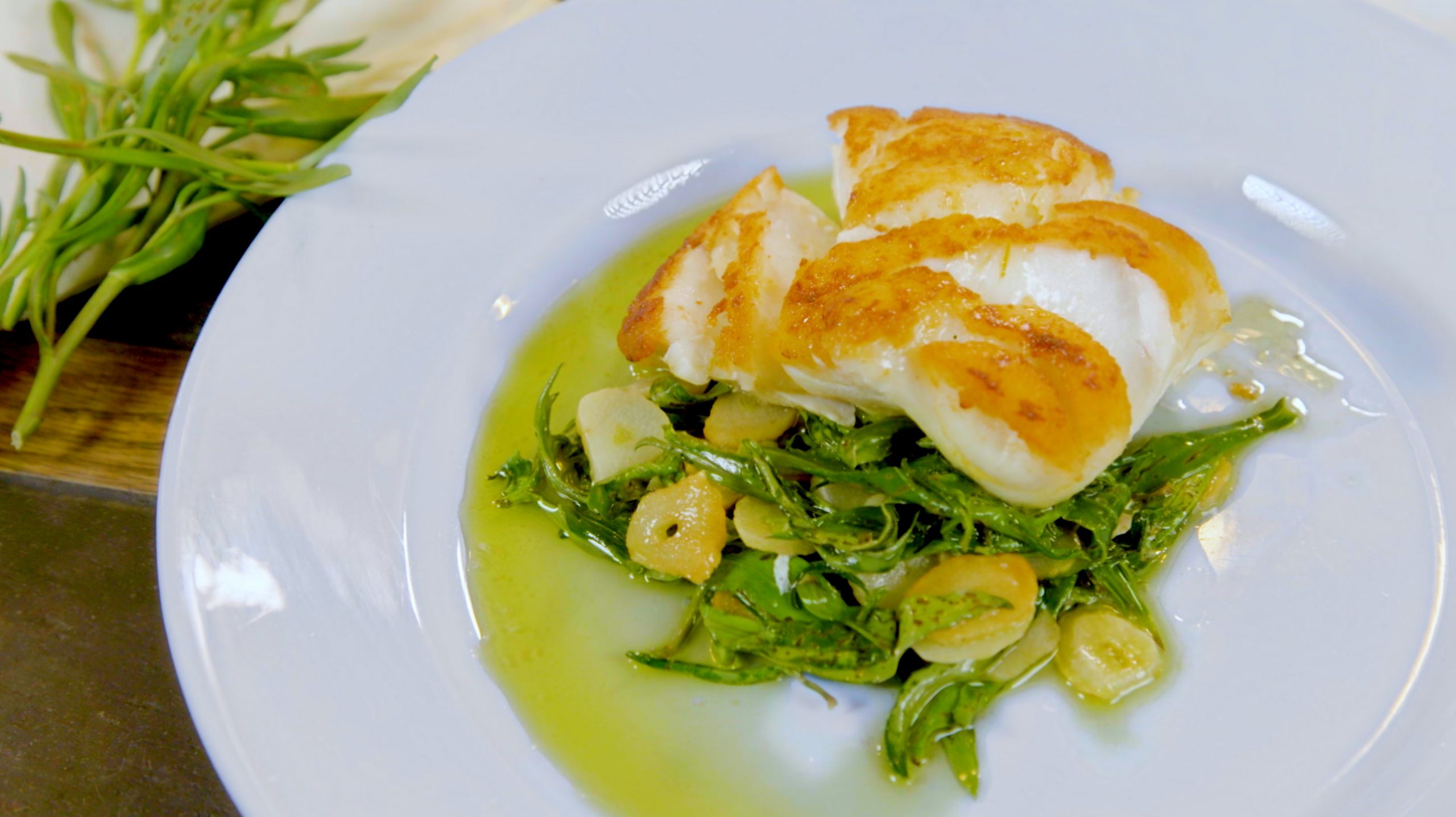 Servings: 1-2
Author: Chef Edward Delling-Williams
Ingredients:
1 lb piece fresh cod lightly salted
10 ½ oz sea aster
3 cloves garlic
1/2 lemon, juice
2 tbsp olive oil
Instructions:
Place a large pan over medium-high heat and add half the olive oil. Pat the cod dry and place it into the pan.
Whilst the cod is cooking, peel the garlic and slice it thinly. Add the rest of the olive oil to the sides of the pan surrounding the cod and place in the garlic. Turn the heat down to medium. You don't want to fry the garlic; you just want to infuse the olive oil (1-2 minutes).
Once the garlic looks cooked, add the sea aster, and gently sauté just enough so that it's cooked (3-4 minutes).
Flip the cod and cook for another two minutes.
Serve by making a small mound of sea aster and garlic on a plate and placing the cooked cod on top. Squeeze lemon juice and add more olive oil. You can never have too much!