RECIPE
Simplest Chocolate Cake
Recipe.TV Test Kitchen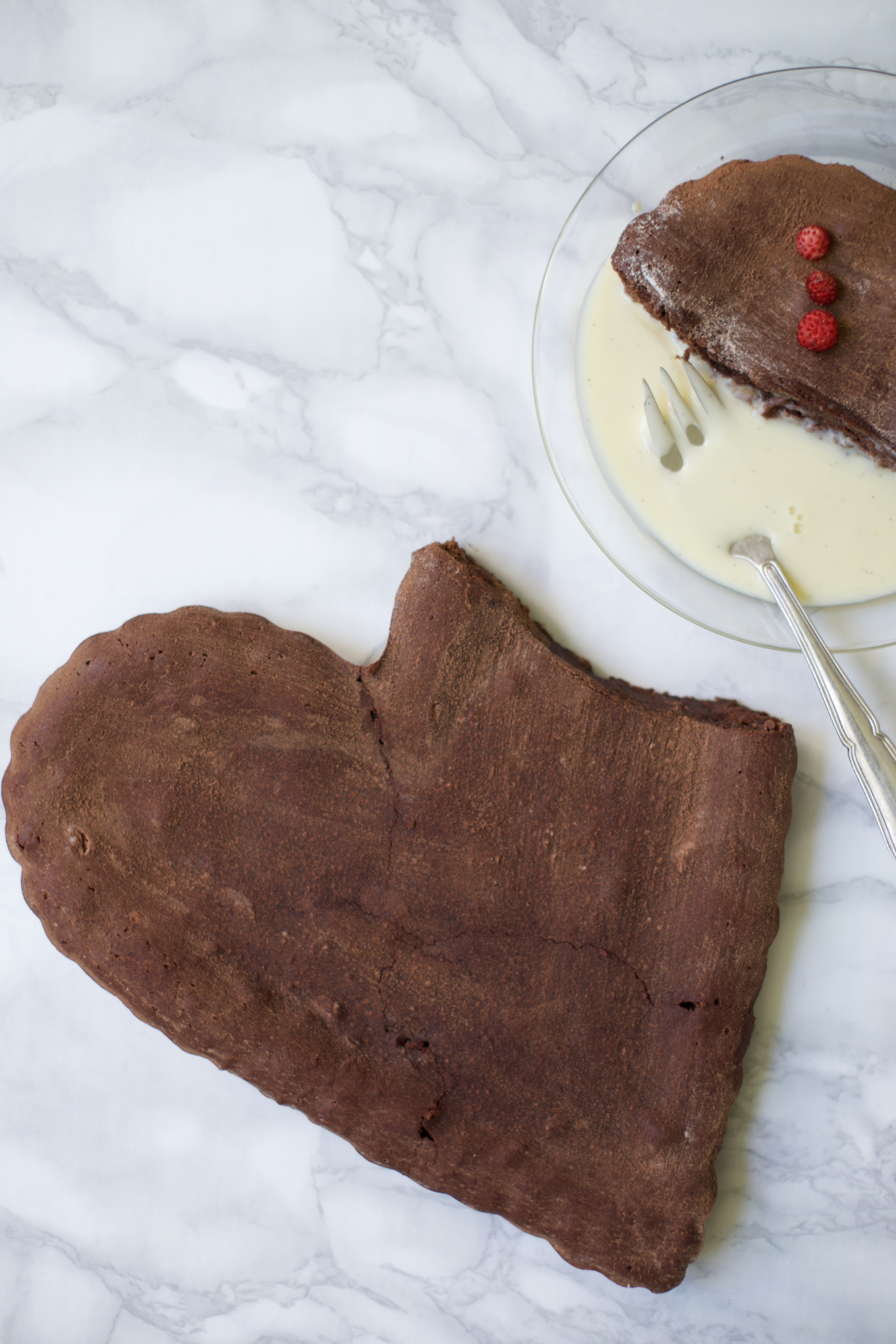 Serves: 4
Author: Chef Keda Black
Chef's Note:
This may seem a bit too simple but it's my go-to recipe when I want an easy chocolate dessert that will make everyone happy. It only uses basic ingredients that you're likely to always have in your kitchen. Also, it all depends on how you accessorize it: keep it plain (with a good cup of coffee), or serve with a homemade, vanilla-laden "crème anglaise" (that's how the French say custard) if you have time to make one. Store-bought, good quality vanilla, praline, or caramel ice cream would also be a great choice. Or perhaps cherries soaked in a liqueur like kirsch paired with whipped cream? Make it your own!
Ingredients:
• 6 oz good quality dark chocolate (with minimum 70% cocoa)
• 1 stick butter + a little extra for the pan
• ¾ cup sugar
• 3 eggs
• 2 egg yolks (for the custard)
• 3 tbsp plain flour
• 1 cup milk
• 1 vanilla pod (or 3 tsp vanilla extract)
Instructions
1. Preheat the oven to 350°F.
2. For the cake, break the chocolate into small squares (or roughly chop). Set aside.
3. Butter a 7 (more or less) inch round or heart shaped pan. Set aside.
4. Bring some water to a simmer in a saucepan. Put the chocolate and diced butter in a bowl that can be placed above the saucepan, but do not place the bowl directly on top of the boiling water. Mix with a rubber spatula to smooth out. Add the sugar (all except for 2 tablespoons) and mix until dissolved. Remove from the heat and add in the eggs, beating in one at a time. Fold in flour and pour in the tin.
5. Bake for 11 to 13 minutes, depending on if you like your cake slightly undercooked (coulant) or more firm (fondant).
6. For the custard, beat yolks and remaining sugar together. Set aside.
7. Heat the milk in a saucepan with the vanilla pod, split in two (if using). When almost boiling, pour a splash of the milk in the egg-sugar mixture and beat. Pour the rest of the milk slowly while mixing, then return the mixture to the saucepan.
8. Cook on a low heat, stirring constantly, until the sauce becomes thicker but still very pourable. Scrape the vanilla beans from the pod into the sauce with a small knife (or vanilla extract) and stir.
9. Serve the cake with the custard and whatever other accompaniment you have picked!