RECIPE
Spicy Lime Mussels
Catherine's Farmhouse Kitchen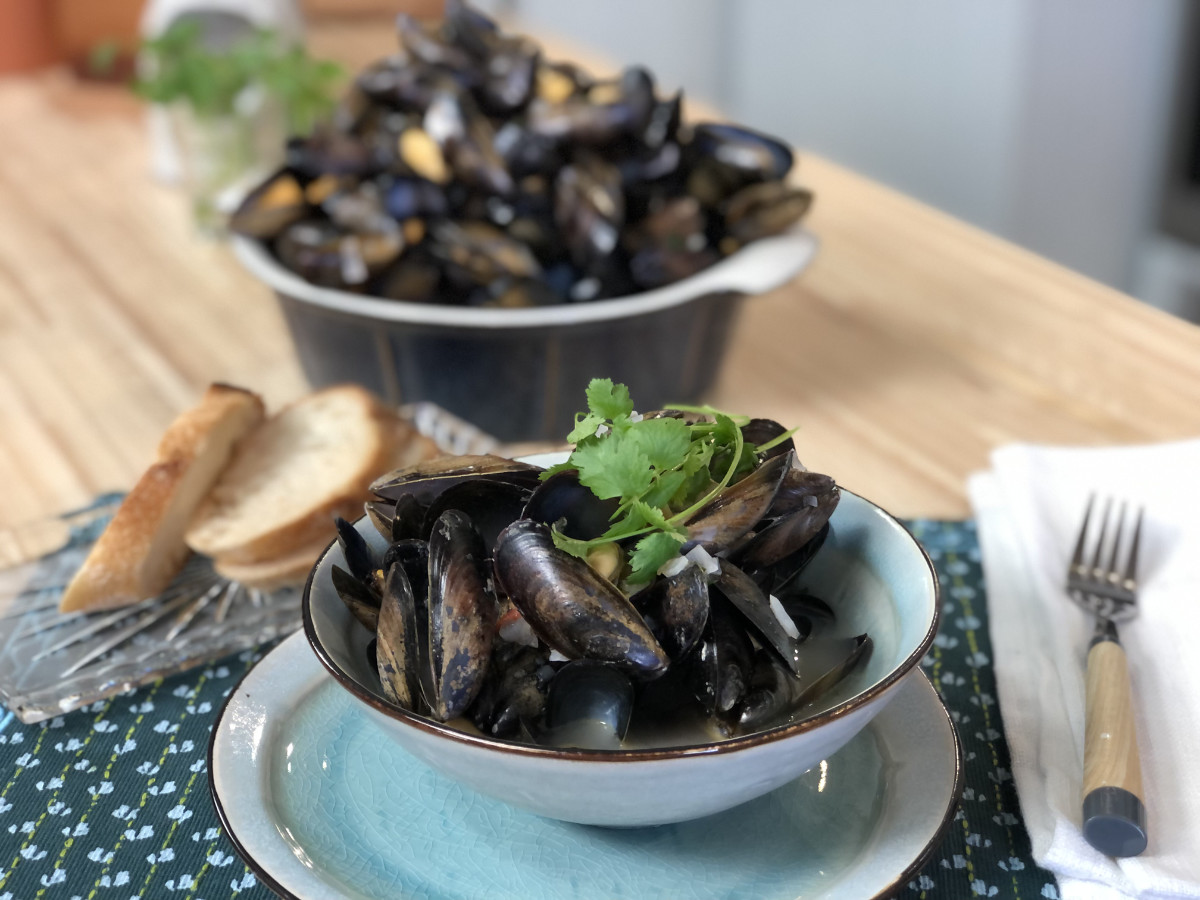 Serves: 4
Author: Chef Catherine Fulvio
Ingredients:
• 1 tbsp butter
• 3 shallots, finely chopped
• 2 garlic cloves, finely chopped
• 1 red chili, deseeded and chopped
• ½ cup white wine
• 1 cup vegetable stock
• 2 tbsp fresh parsley, finely chopped
• 3 sprigs of coriander
• ½ lime, juice only
• 4 lb. fresh black mussels, cleaned and de-bearded
• lime zest, to garnish
• coriander leaves, for garnishing
• crusty bread, to serve
Instructions:
1. To prepare the mussels, heat a large saucepan with butter and add the shallots. Sauté for 3 minutes.
2. Add the garlic and red chili and sauté for 1 minute before adding the white wine, season with salt and freshly ground black pepper, and leave to cook for 2 minutes, stirring from time to time.
3. Add the parsley and coriander.
4. Add all the mussels at once, cover with a tight-fitting lid and leave to steam for about 3 minutes or until the mussels have opened, discard any that stay closed. Shake the saucepan from time to time during the steaming process.
5. Add the lime juice.
6. To serve, spoon some mussels into the base of 4 bowls, pour over hot broth and then add more mussels on top and a little more broth on the top.
7. Garnish with lime zest and coriander leaves and serve with crusty bread.