RECIPE
Star Anise Strawberry Jam
A Taste of Ireland: Ballyknocken Cookery School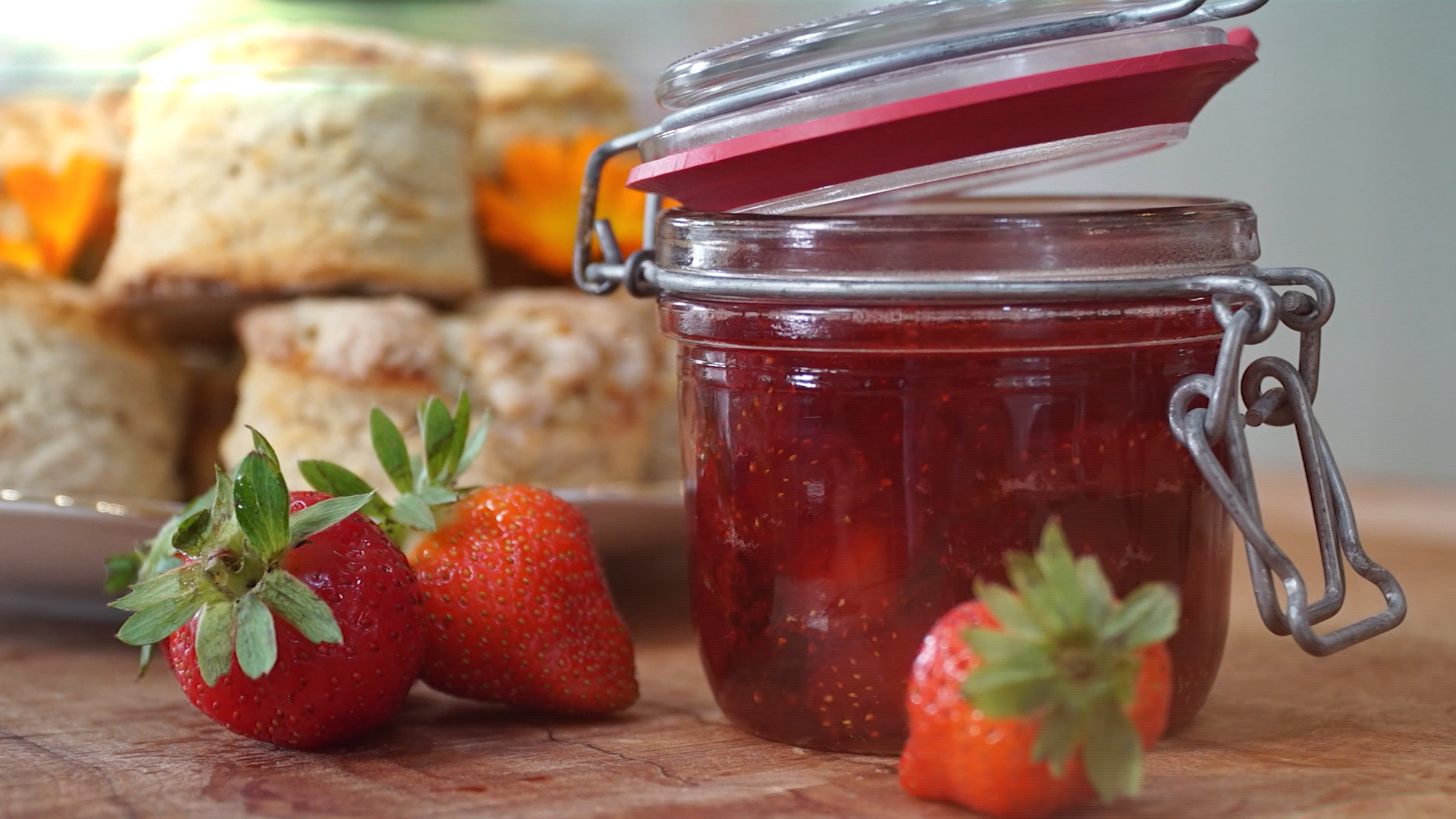 Servings: 36 Servings
Author: Chef Catherine Fulvio
Ingredients:
3 ¼ cups strawberries (or alpine strawberries), washed, hulled, and sliced in half
2 ¼ cups sugar
4 tbsp water
1 vanilla pod
2 star anise
½ lemon, juice and zest
Instructions:
Place the strawberries in a large saucepan with the preserving sugar, water, vanilla pod, and star anise as well as the lemon juice and zest.
Bring to a boil, ensuring that the sugar dissolves first and reduce the heat, simmer gently until fruit is softened, stirring from time to time. Boil until set (when a candy or jam thermometer reads 220°F). If you do not have a thermometer, place a saucer in the freezer. Then when cold remove, spoon a little jam on it and return to the freezer for a minute. If the jam wrinkles when you run your finger through the center of it, then it is ready to pot in the jars. Check the setting point every 10 minutes, but it may take a while.
Leave to cool just slightly, remove the vanilla pod and ladle into sterilized jars. Seal and label.