RECIPE
Summer Bulgur Salad
Recipe.TV Test Kitchen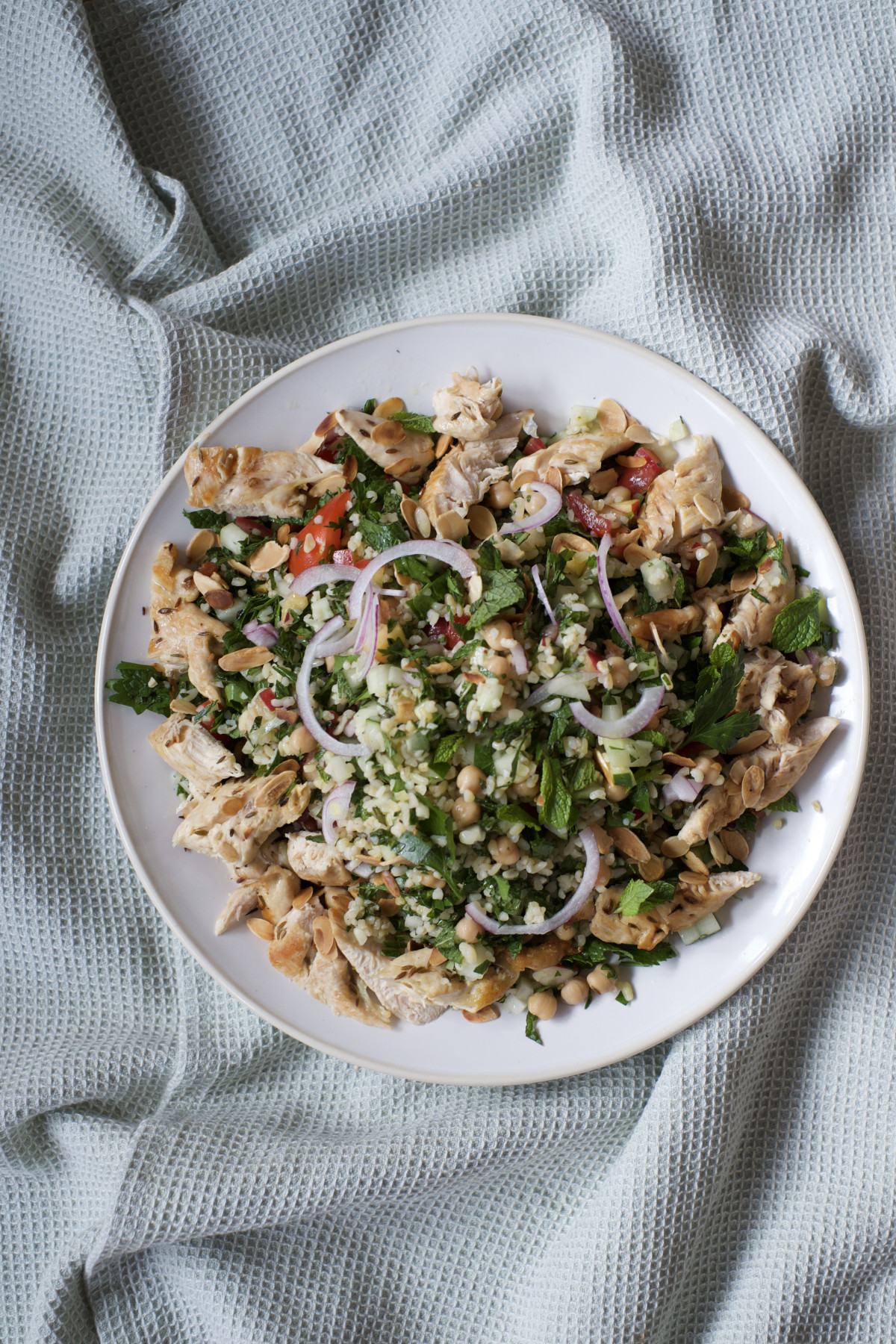 Serves: 4-6
Author: Chef Keda Black
Chef's Note:
This is my take on the classic tabouleh of Lebanese origin. We love Lebanese food in France! I like to include something fruity. Here, I'm using white (for the taste) and yellow (for the color) nectarines. They should be slightly underripe (but not rock hard) because you want some crunch and not too much juiciness. I like the sweet and fresh touch it brings to the bright lemon-olive oil dressing. You could also, in season, use cherries or plums.
Be sure to include lots of herbs – the salad should be more green than brown. The ideal grain for this is whole wheat bulgur, which really retains a pleasant bite. I also threw in half a can of garbanzo beans (which is not traditional) to make the salad more substantial. In that way it's enough for a light meal. As an option, you can even add sautéed chicken breasts if you like. This salad is also a great picnic or barbecue option. I'll definitely be taking it to our beach picnics this summer!
Ingredients:
• ½ cup bulgur wheat
• 5-6 smallish tomatoes
• 1 cucumber
• 1-2 red onions
• 3-4 tbsp olive oil
• 1 lemon
• 3 nectarines (not too ripe)
• ½ can garbanzo beans, drained
• 1 large bunch flat-leaf parsley
• 1 large bunch mint
• 3 tbsp sliced almonds
• salt, to taste
• optional: ½ lb. sliced chicken breasts and 1 tsp cumin seeds
Instructions:
1. Cook the bulgur for about 2 minutes in ½ cup of salted boiling water. It should be tender but with some bite.
2. Wash and dice tomatoes, cucumber, onions, nectarines. Wash herbs and pick leaves. Chop leaves.
3. Lightly brown almonds in a pan set over a medium heat, be careful not to burn. If using, sauté chicken in a pan set over a medium heat until golden in olive oil, adding the salt and cumin seeds.
4. Put cooked bulgur in a bowl, season with olive oil and lemon, add chopped leaves and beans, mix gently together, add onions, tomatoes, nectarines, and cucumber. Mix again and top with almonds and, if you wish, sautéed chicken.