RECIPE
Swedish Meatballs
A Taste of Scandinavia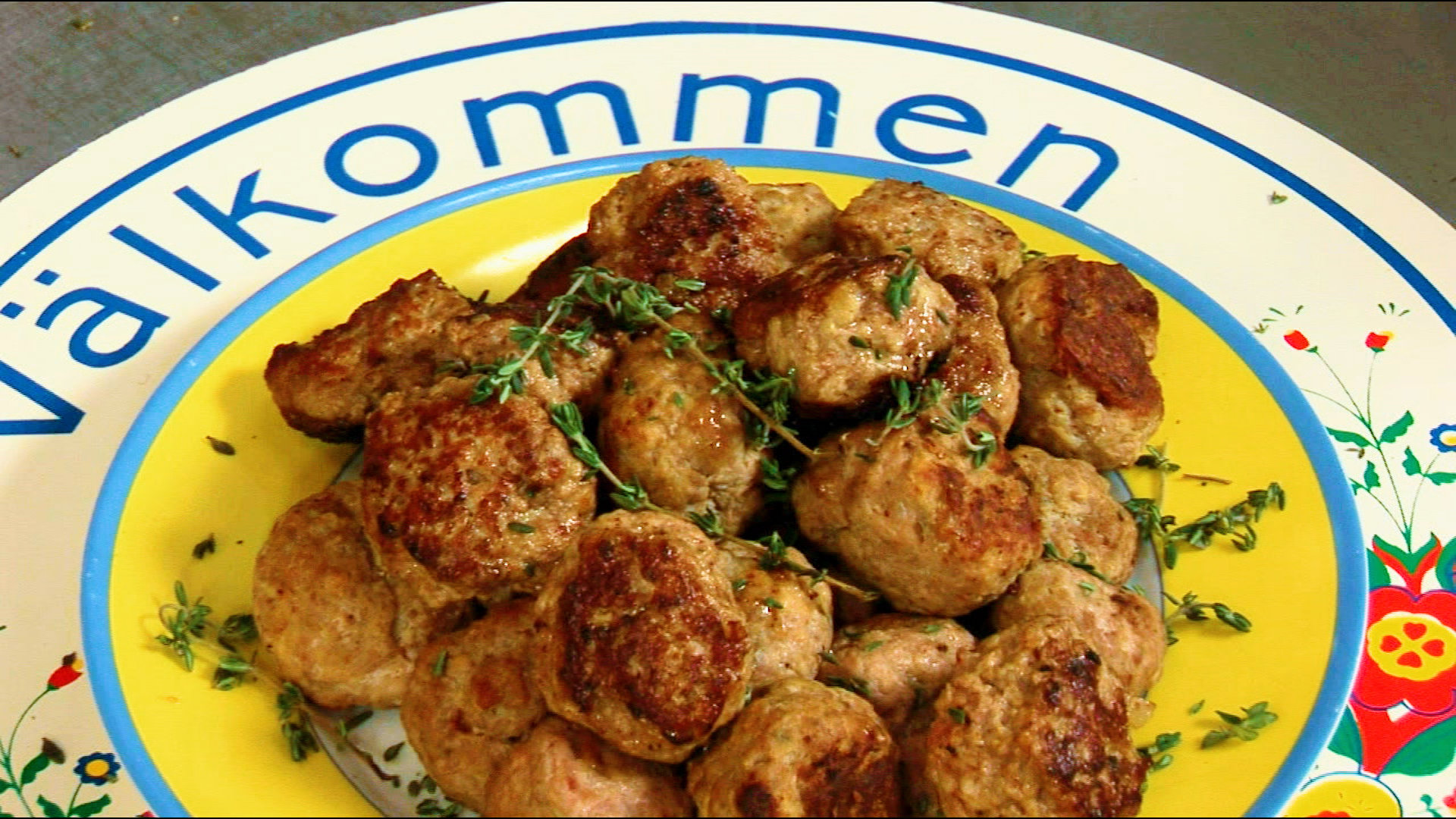 Servings: 8 Servings
Author: Chef Christian Kneedler
Ingredients:
1 lb ground beef
1 lb ground pork
1 finely chopped yellow onion
⅔ cup milk
little less than ½ cup cream
⅔ cup breadcrumbs
1 egg
½ tsp salt
½ tsp pepper
pinch of sugar
¼ stick of butter (for frying the meatballs)
Instructions:
Mix the breadcrumbs with milk and cream and let sit for about 10-15 minutes.
While the breadcrumbs are soaking, mix the ground beef, ground pork, chopped onion, egg, salt, pepper, and sugar.
Pour the breadcrumb mixture into the meat mixture, mix thoroughly, and form it into small balls.
Place a skillet over medium-high heat and fry them with butter in a pan until the juices start coming out of the tops of the meatballs. You can also sear them shortly in the pan and then put them into the oven to finish cooking (475℉ for about 8-10 minutes depending on the size of the meatballs).
Serve with mashed potatoes or on a sandwich with beet salad.