RECIPE
Sweet Potato Chili Hummus
Catherine's Farmhouse Kitchen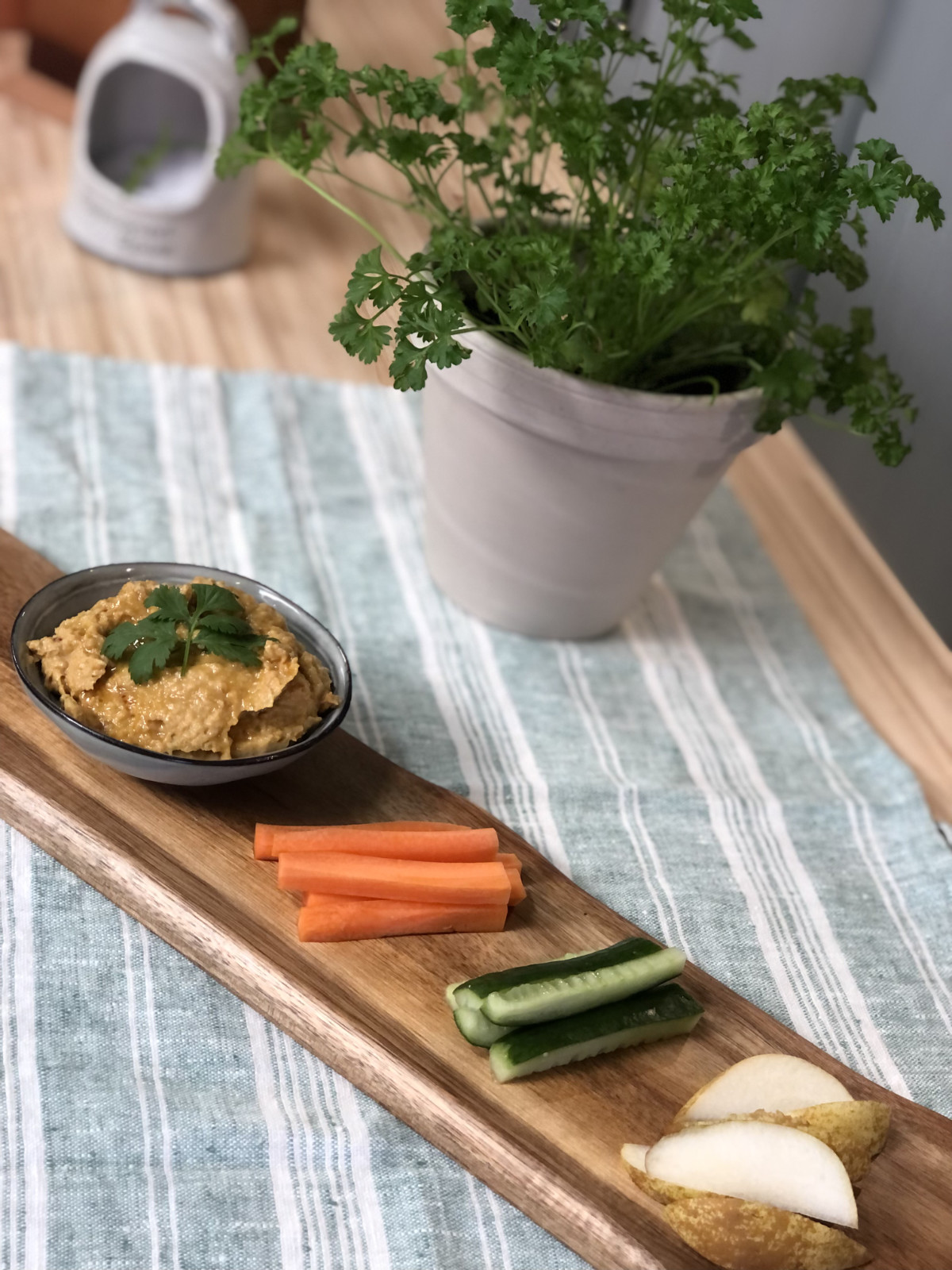 Serves: 8
Author: Chef Catherine Fulvio
Ingredients:
• 2 cloves garlic, sliced
• 7 oz diced sweet potatoes
• 1 tbsp olive oil
• 1 tsp honey
• ½ tsp of ground cumin
• ¼ to ½ tsp dried red chili flakes
• ½ lemon
• 3 oz tahini paste
• 3 tbsp extra virgin olive oil
• ½ tsp salt
• 4 tbsp cooked chickpeas
• water to loosen
• honey, to garnish
• lemon zest, to garnish
• coriander leaves, to garnish
Instructions:
1. Preheat the oven to 375°F.
2. Place the garlic slices together with the diced sweet potato on a roasting tray. Drizzle over the olive oil and honey and add the cumin and dried red chili flakes. Season with salt and freshly ground black pepper and roast for 20 to 25 minutes until the sweet potato is soft.
3. Add the cooked sweet potato with all the cooking juices, the lemon zest, the tahini paste, olive oil, salt, and chickpeas into a food processor and blend until smooth. Add a little water if you feel it is too dry.
4. Stir in honey and more salt and freshly ground black pepper to taste.
5. Spoon into a serving bowl and garnish with a drizzle of honey and some lemon zest. Add coriander leaves to garnish and serve with fresh vegetables.