RECIPE
Traditional Irish Coffee
A Taste of Ireland: Ballyknocken Cookery School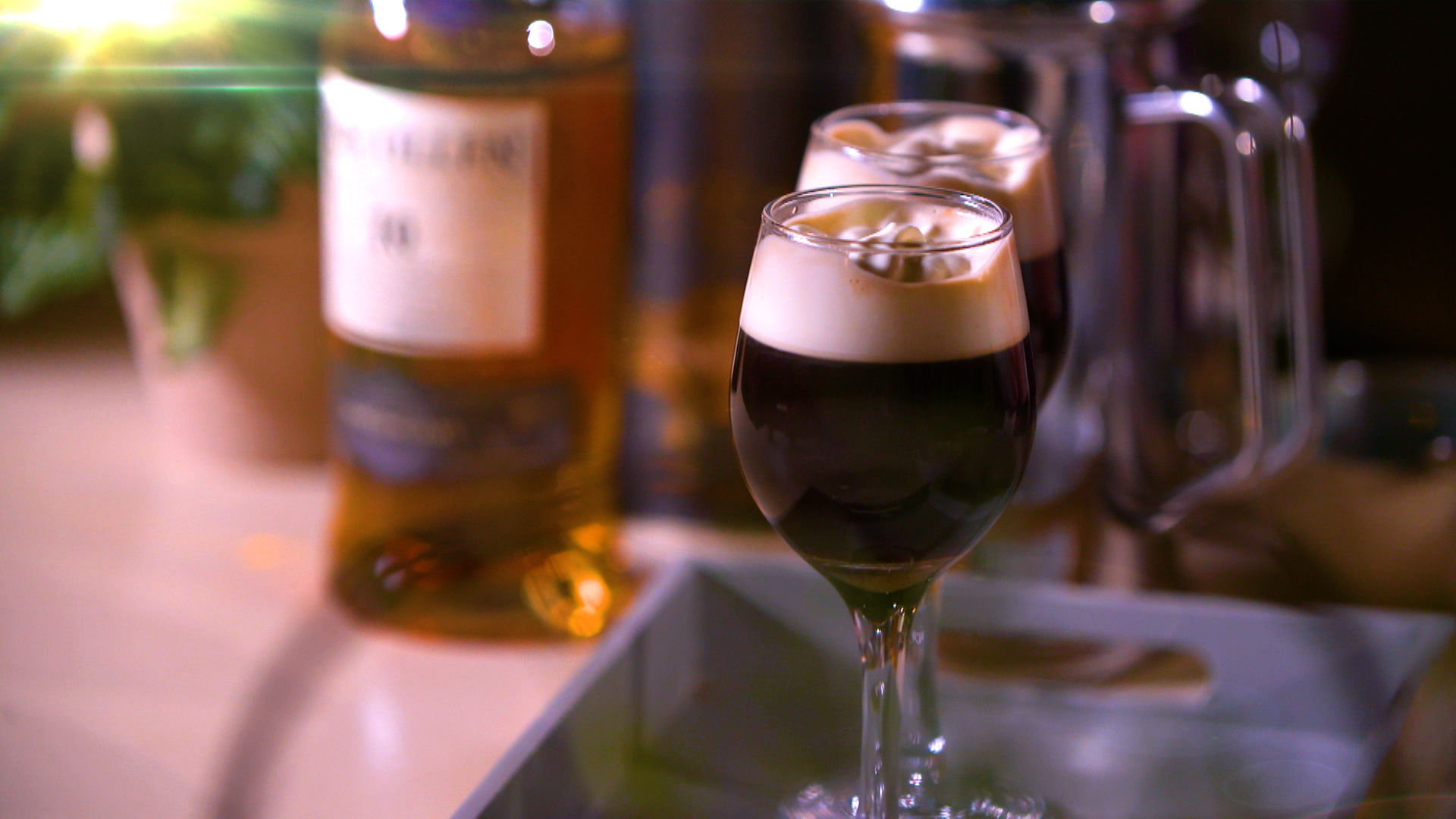 Servings: 1
Author: Chef Catherine Fulvio
Ingredients:
• 2 oz Irish whiskey
• 1 tbsp brown sugar
• 6 oz hot coffee
• ½ cup heavy whipping cream
• 1 tbsp sugar
• 1 tbsp Irish Cream
Instructions:
1. Mix the whiskey, brown sugar, and hot coffee in a glass or mug. Set aside.
2. Add the heavy whipping cream and sugar to a stand mixer and beat with the whisk attachment until slightly thickened.
3. Slowly pour in the Irish cream and continue to beat until stiff peaks form.
4. Place a dollop of the whipped Irish Cream on top of the coffee. Serve and enjoy!