RECIPE
Whipped Ricotta and Cream Cheese with Grilled Tomatoes and Kalamata Olives
Celebrating The Holiday Season With Chef Lorna Maseko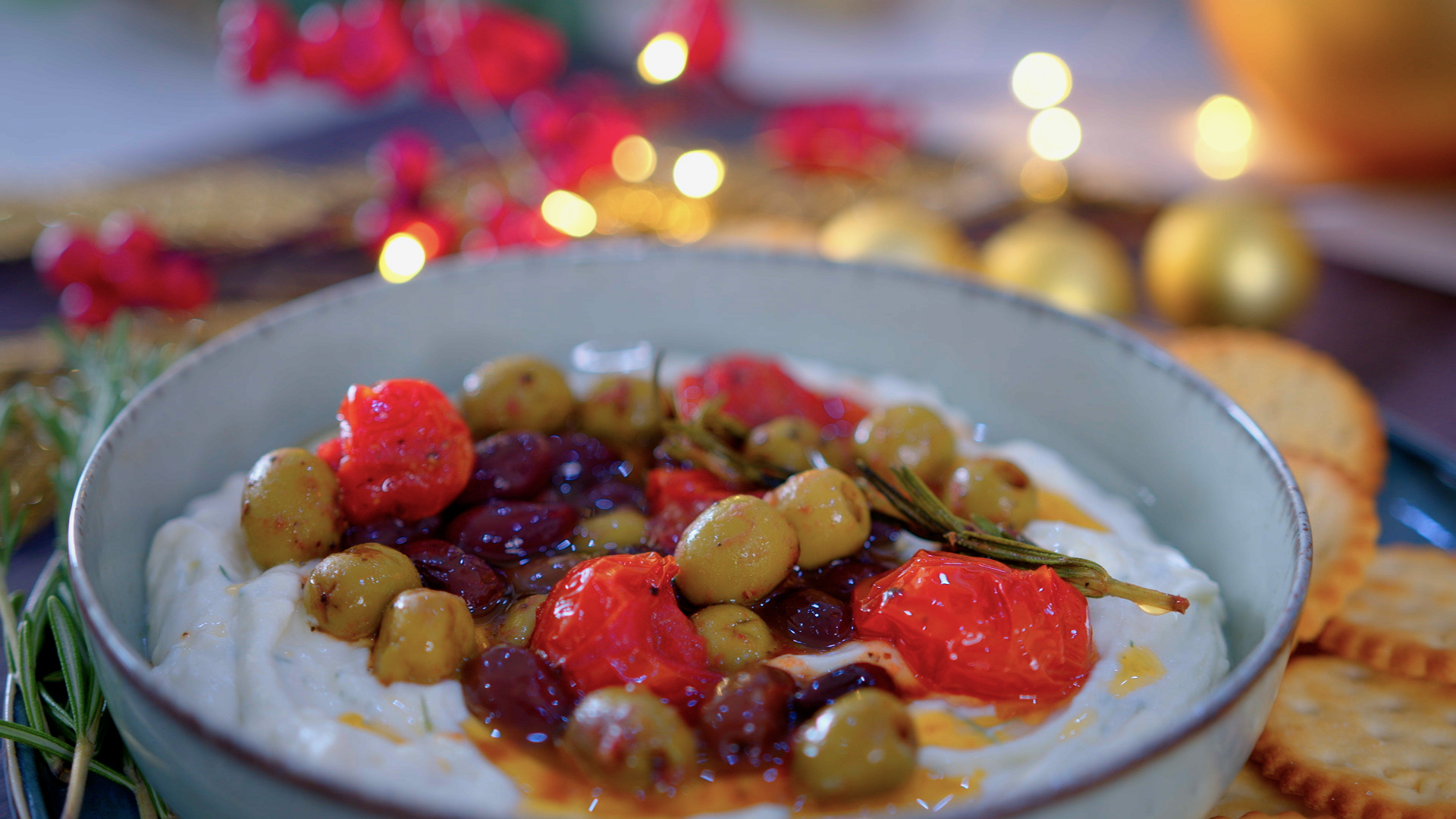 Servings: 6-8 Servings
Author: Chef Lorna Maseko
Ingredients:
1 cup ricotta 

¼ cup cream cheese 

2 tbsp plain yogurt 

handful fresh dill 

juice of 1 lemon 

1 tbsp olive oil 

¾ cup cherry tomatoes

½ cup Kalamata olives

sprig of rosemary 

2 packets salted crackers 

Salt to taste 
Instructions:
1. In a mixing bowl, add the ricotta, cream cheese, plain yogurt, whisk together until smooth. Then add chopped dill, lemon juice and season to your liking, then set aside.
2. In a pan at medium heat, add olive oil, then cherry tomatoes till lightly charred, then add olives and rosemary for a few minutes until fragrant. Remove from heat and set aside.
3. To plate, smear cheesy mixture into a bowl then top up with cherry tomatoes and olives. Drizzle the remaining fragrant olive oil from the tomatoes and olives into the bowl, then place crackers around the bowl on a board or plate. Serve and enjoy!